Recent and Upcoming Hotel Openings
.article-cta-top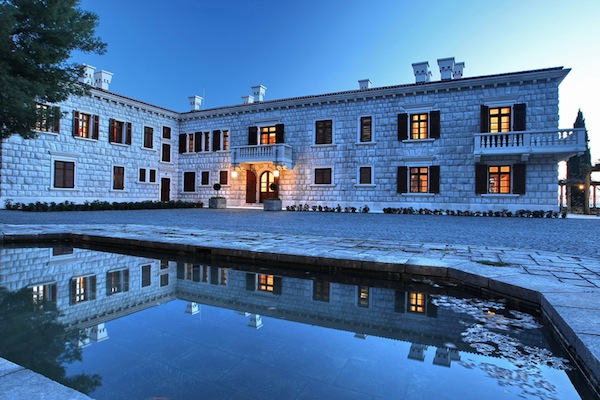 Aman Sveti Stefan Villa Milocer
Amanruya, Amanresorts latest venture, opens this month in Turkey. Set about 30 minutes north of the Bodrum airport on a hillside overlooking the sea, this village-like resort of 36 Pool Cottages reportedly features dramatic views, a sheltered pebble beach and easy access to major archaeological sites such as Didyma, Pirene and Miletus. Gulet cruises around the Bodrum Peninsula provide further diversion.
Since 2008, Aman Sveti Stefan has been limited to just eight suites in the Villa Miločer, a restyled mansion where Yugoslav royalty formerly summered. Now, this resort located on a particularly beautiful stretch of Adriatic coastline in Montenegro has opened 50 accommodations on the tiny island of Sveti Stefan itself. A 500-year-old former village of stone houses with red-tiled roofs, Sveti Stefan surely ranks among the world's most picturesque resort settings. Sanctuary Retreats reopened the Chichele Presidential Lodge as a 10-suite safari lodge in February. This set of hilltop villas, built for a former Zambian president, provides an alternative base for touring Zambia's South Luangwa National Park, an area renowned for leopard sightings. Its location, as befits a president, is ideal.
In June, Sanctuary Retreats also opened the Zebra Plains safari camp in the northern end of South Luangwa National Park. Dedicated to walking safaris, this luxury tented camp accommodates a maximum of six guests, ensuring that travelers have an unusually intimate experience with the African environment. Wilderness Safaris recently broke ground on a gorilla tracking lodge in the Odzala-Kokoua National Park. Because this park is in the far north of the Republic of the Congo — not to be confused with the troubled Democratic Republic of the Congo — we're watching this project with interest. According to its website, activities will include gorilla tracking, river pirogue trips, night drives in the savannah and exploring forest streams and swamp clearings. The property is expected to open in May 2012. Please note that Andrew Harper has not visited or recommended any of the above hotels except Amanruya and Aman Sveti Stefan.