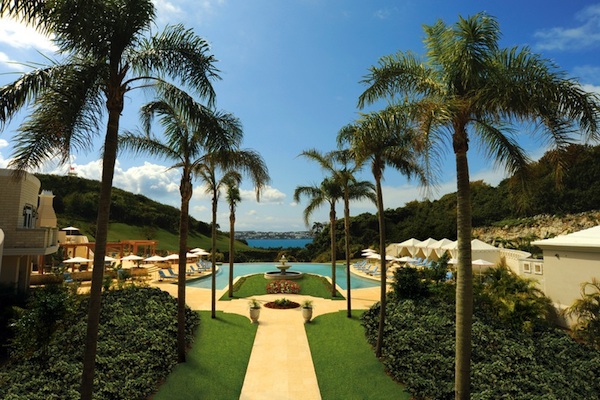 Tucker's Point, Bermuda
"Our stay at Tucker's Point & Bermuda was fabulous. Bermuda has finally recovered from years of lackluster service and average accommodations at a high price. We thought Tucker's Point fabulous and the price was definitely commensurate with the service and quality of the hotel. We loved it and will probably go back next year!"
The Meridian Club, Turks and Caicos
"My 8th visit, and it keeps getting a little better each year. Very warm, welcoming staff. If you cannot relax here, you cannot relax! But don't go if you need 'activities.' "
"Casa Manni is a unique opportunity to rest and feel like a native 'Roman.' The personal attention by Armando Manni and his knowledge of Rome is unique and he shares this knowledge freely. Anyone looking for a unique spot, great location & personal attention this is a great spot."
"What a treat for my  birthday. Three couples, six wonderful friends enjoyed 5 days at Amangiri. We have all stayed at various Amans in the past. Amangiri is our new favorite. We're giving it all the STARS we saw in the desert sky. Brilliant."
"The staff is friendly and seemingly eager to please and does not appear to take a frequent guest's loyalty for granted. An upgrade on arrival is not infrequent. The concierge (Rick) is a peach. He has even arranged to chase me down with a forgotten package as I leave town."
"Superb job. This was my 12th time and I was very worried 18 months renovation would ruin the charm but it was superb. Food service best it has ever been. Unique among American hotels."
"The Greenwich Hotel has a remarkable cosy-and-yet-opulent feel. The staff was gracious and helpful. And the view of NYC from our floor-to-ceiling window was amazing."
"The Dorchester has the best concierge service. There was never a request they didn't satisfy. Stuart Aubrey was the most gracious and helpful Concierge. We were treated so well, in such a warm and friendly manner, that we will return on our next trip to London. The service is impeccable, with nothing too stiff and formal."
"The experience at The Sanctuary was wonderful! Each day we kept extending our stay until we HAD to return home."
"We recently spent four nights living like a duke and duchess at this authentically restored castle. To us, this is one of the prettiest areas of France and the views from our room were like Cezanne landscapes."
"Not for everybody. Rustic elegance in a remote location. Beautiful and tranquil. Food, while very good, could be improved upon. Owners and staff provided a wonderful and welcoming experience."