Amenities include the Xuan Spa, which features treatment rooms with terraces overlooking a tropical garden, plus a Vichy shower room, a steam room and whirlpool. I thoroughly recommend the green-tea body scrub as a way to recover from jet lag.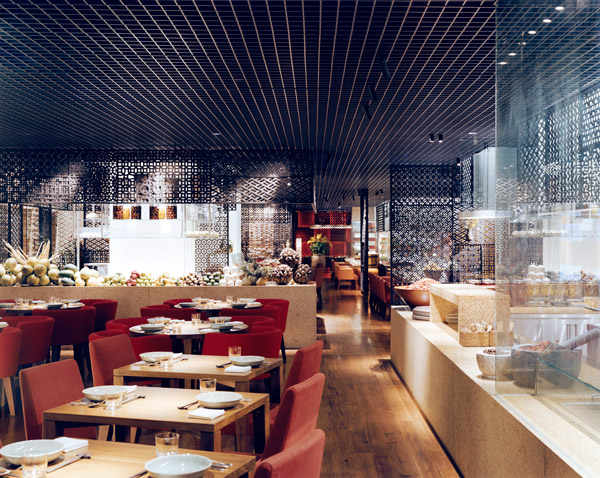 The hotel boasts several excellent restaurants, among them Square One, which presents a chiefly Vietnamese menu in a dramatic dining room with five show kitchens. A floor-to-ceiling wine case has 1,500 bottles on display.
Since I'm a big fan of Vietnamese food, which is light, healthy and bright with herbs, we signed up for a cooking class with the hotel's friendly Australian chef, Soren Lascelles. This began with a visit to Ben Thanh Market, where we wandered the aisles as Lascelles explained the principles of the local cuisine. In addition to the impressive variety of tropical fruits, including mangosteen, star apples and dragon fruit, I particularly enjoyed the seafood stalls, since the Vietnamese prefer to buy their fish live. It was also interesting to see the French imprint on the local diet: As did people around the world, the Vietnamese took a liking to French baguettes and pastries.
Back at the hotel, we donned aprons and set to work. First, we made fresh spring rolls from round translucent disks of rice flour, filling them with shrimp, chopped vegetables and herbs. These were followed by a sweet-and-sour seafood soup and a main dish of steamed grouper. The reward for our labors was an outstanding lunch, plus a far deeper understanding of the Vietnamese kitchen.
AT A GLANCE
LIKE: Convenient location; elegant interior design; consistently excellent service; splendid garden pool; exceptional restaurants.
DISLIKE: Rooms that offer direct access to the pool tend to be rather dark.
GOOD TO KNOW: The Vietnamese cooking lessons here are fun, well-run and include lunch.
Park Hyatt Saigon 95 Park King, $295; Park Deluxe King, $452. 2 Lam Son Square. Tel. (84) 8-3824-1234.
Caravelle Hotel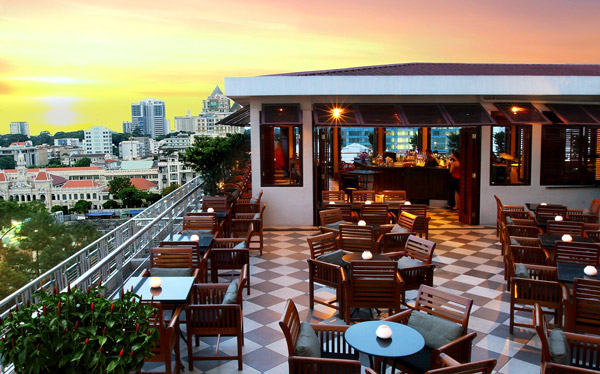 On our return to Saigon from Amanoi, I made a reservation at the storied Caravelle Hotel, which, when it opened in 1959, was the grandest in the city. Located on the opposite side of Lam Son Square, it was the base for many of the reporters who covered the Vietnam War, and it was from the hotel's infamous rooftop bar that correspondents boasted that they could cover the action without leaving their stools. The 335-room property is divided between a modern tower and a low-rise building. Signature and Executive suites provide access to a club floor, which offers a complimentary breakfast buffet and evening cocktails. Though our suite was comfortable, the bath fixtures appeared to date from the mid-'70s. The Caravelle has a pleasant swimming pool, but its restaurant is ordinary. Overall, it is not comparable to the Park Hyatt.
AT A GLANCE
LIKE: Very spacious suites for reasonable rates; ideal location.
DISLIKE: Dated baths; business hotel atmosphere.
GOOD TO KNOW: The rooftop bar is a Saigon institution.
Caravelle Hotel 88 Junior Suite, $345; Signature Suite, $405. 19-23 Lam Son Square. Tel. (84) 8-3823-4999.