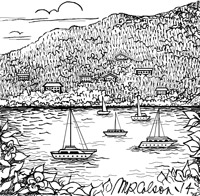 I have long considered the Grenadines to be among the most beguiling places on earth. The idyllic chain of Caribbean islands and cays that stretches some 50 miles north to south from St. Vincent to Grenada is the very definition of a tropical paradise, with steep, jungle-covered slopes; azure water; and sugar-sand beaches.
Just as enchanting is the relative remoteness of the region. There are no large cruise ships, and many of the smaller islands are uninhabited. The snorkeling and diving are superb, as are other 
water-based activities. But time in the Grenadines can just as happily be spent lolling in the shade with a book and an iPod, or lounging in a thatched-roofed beach bar.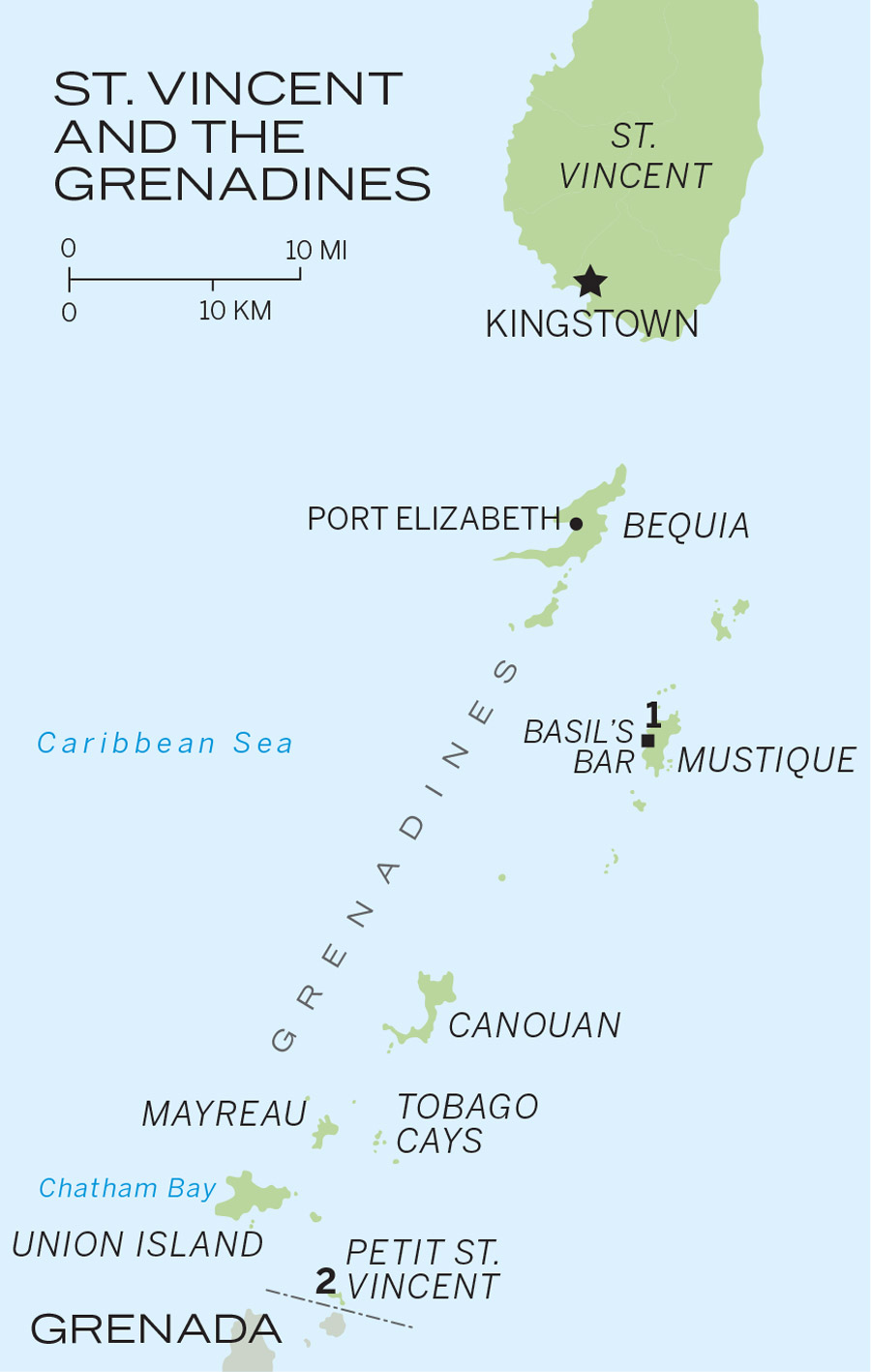 So it was with great pleasure that I recently accepted a longstanding invitation to join friends on a sailing trip there. Our vessel was a striking, blue-hulled 70-foot Hylas called Destiny. The 10-day trip took us from St. Vincent to Bequia, Mustique, Canouan, the Tobago Cays, Petit St. Vincent and finally, Union Island.
Built in 2011, Destiny proved to be a sleek but roomy yacht, ideally suited to cruising these waters in style and comfort. Fully air-conditioned, she boasts an 18-foot beam, three guest cabins with 7-foot ceilings, showers with strong water pressure, a spacious main salon with an 8-foot ceiling, and an ample galley from which the chef/first mate Megan Puorro produced reliably excellent meals. There are three televisions on board, as well as music systems and Wi-Fi. The cockpit features twin steering positions and a dining table that is properly shaded by a Bimini top. A deck shower was a welcome amenity for our frequent swims off the stern, as were the stairs that led directly into the water and also to the dinghy that ferried us 
to and from shore.
In addition to their natural beauty and delightful climate, the Grenadines provide one of the world's finest sailing grounds. (In the Caribbean, only the Virgin Islands offer a semblance of competition.) The easterly trades, which blow steadily in the range of 15 to 20 knots, ensure that yachts traveling from north to south always have the wind on their beams, a boat's best point of sail. People leery of big-water cruising will no doubt be comforted by the fact that land is never out of sight. Yet the passages between islands are interesting enough to satisfy even the most serious salt. And given the dozens of islands and the plethora of anchorages, you can sail as much or as little as you wish.