Silversea Unveils Relais & Chateaux L'Ecole des Chefs Cooking Series for 2013
.article-cta-top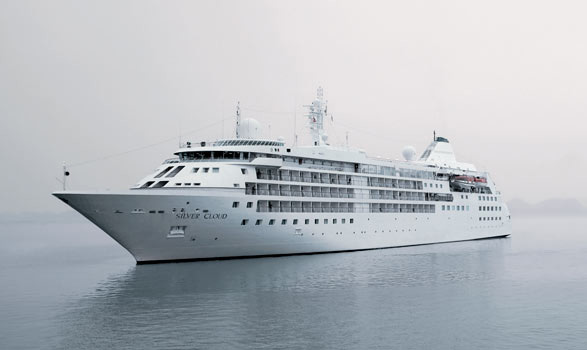 Silversea Silver Cloud, one of the ships that will host the Relais & Chateaux L'Ecole des Chefs cooking series for 2013
Silversea recently announced its interactive cooking school series on select 2013 voyages. David Bilsland, a former instructor at Le Cordon Bleu culinary school, London, will present a program developed in collaboration with Jacques Thorel, a Relais & Chateaux Grand Chef.
Free to onboard guests, the program provides a culinary curriculum that features hands-on instruction and entertaining events. When the itinerary permits, a "Market to Plate" experience provides an escorted tour of a local market followed by a cooking class.
Highlights include specialized workshops covering an array of topics from basic knife skills and kitchen terminology to sauces and baking, cooking demonstrations with wine pairings, and lively cooking competitions between Bilsland and the ship's own culinary team.
Voyages range from seven to 31 days on routes such as Mauritius to Cape Town; Lisbon to Portsmouth, UK; UK to Copenhagen; Canada to Tokyo; or Italy to Malaga, Spain.
Currently, 13 voyages are slated for 2013.  View the complete list of  Silversea voyages with chef David Bilsland.