Cognac aging barrels in the cellar of Cognac Frapin
Cognac Frapin
Sipping Your Way Through Cognac
By Hideaway Report Contributor
August 28, 2019
Just north of Bordeaux lies a grape-growing region that is just as iconic and historic, and yet far more overlooked. For centuries, Cognac has produced the world's most coveted brandy — a spirit distilled from grapes, as opposed to grain or sugarcane. Cognac's rolling landscape of tidy vineyards interspersed with centuries-old châteaux and cobblestoned villages makes it an enchanting destination to discover.
Cognac: Spirit and Place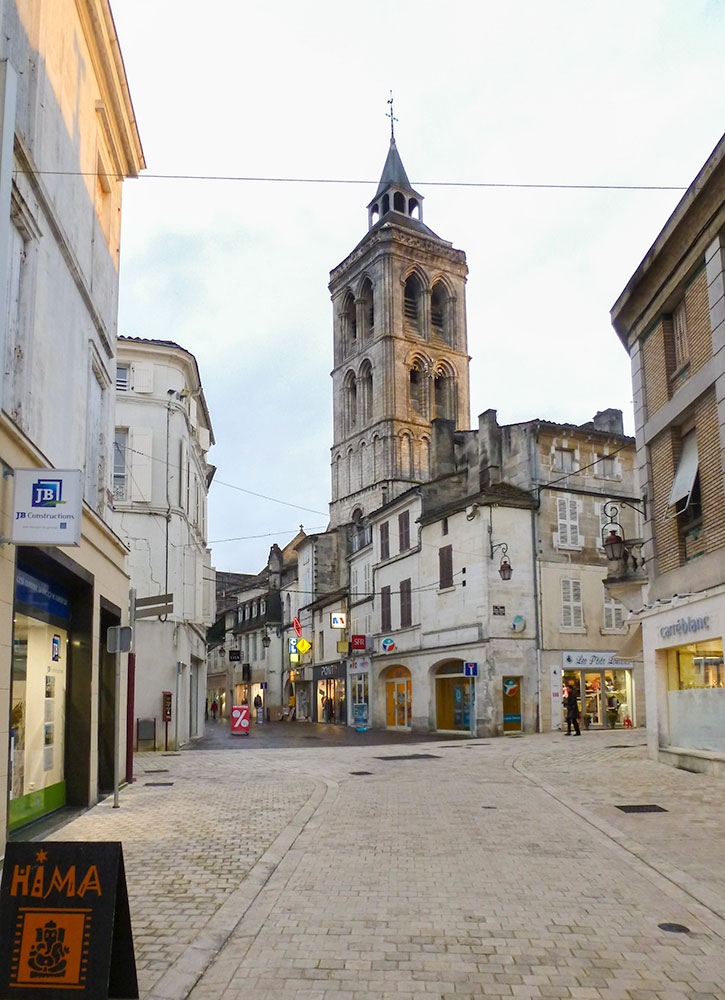 Cognac is the name of a town, a brandy and an appellation d'origine contrôlée (AOC), a certified geographical indication. The Cognac AOC is the only place allowed to make brandy bearing that name.
Cognac's modern history dates back to the 16th century, when Dutch settlers came to the region to purchase salt, wood and wine. But wine proved too unstable for the journey back home, leading to the idea to distill the wines into eau-de-vie, a product that could weather the voyage back to the Netherlands unharmed. Experimentation lead to the discovery that a second distillation of the eau-de-vie made for a more refined spirit. This was the birth of brandy, which derives its name from the Dutch word brandewijn, or "burnt wine."
Originally, the region's vineyards were planted with Folle Blanche and Colombard, but after the phylloxera root louse devastated many of Europe's vineyards in the late 19th century, grape growers in Cognac replanted with Ugni Blanc, an Italian variety also known as Trebbiano, which was less susceptible to rot. (Only a handful of producers, such as Château de Beaulon, remain faithful to Folle Blanche.) Cognac vineyards are divided among six crus, of which the premium Grande Champagne area accounts for only about 17 percent of the region's production.
Cognac can only be distilled in specialized copper pot stills known as "alambic charentais," in contrast to the continuous column stills commonly used to make vodka or gin. All oak barrels used for aging Cognac come from the Limousin and Tronçais forests in central France. The length of time the brandy spends in the barrel determines its designation.
Very Special (VS) is the entry-level style, in which the youngest Cognac in the blend has been aged for a minimum of 30 months in oak barrels. While enjoyable on its own, VS Cognac is ideal for cocktails such as the Brandy Crusta or Sidecar.
Very Special Old Pale (VSOP) is the next step up, in which the blend's youngest eau-de-vie has been aged for four years or more. Though the average age of the brandies in a VSOP may be much older than that, the youngest element of the blend determines the Cognac's category.
Extra Old (XO) Cognac, as of 2018, has no brandy in the blend that is less than 10 years old (the minimum used to be six years). These superior Cognacs often have spirits aged a minimum of 20 years or more in the blend.
Other names used by producers, such as Premium, Extra, Hors d'Age and Vieille Réserve, indicate Cognacs that are somehow outside or beyond the official classification system.
Visiting Cognac
To reach the Cognac region, it's possible to take the TGV train from Paris to Angoulême, 45 minutes east of the town of Cognac, or one can fly to Bordeaux, 90 minutes south of Cognac by car. Either way, renting a car or hiring a driver will make touring the region much easier.
The Hideaway Report has long recommended the Château de Mirambeau, a traditional 40-room Renaissance-style castle 45 minutes south of Cognac, but the new 92-room Hôtel Chais Monnet, located a short walk from Cognac's old center, will likely provide it with some competition.
Cognac Houses
To get a feel for the range of offerings throughout Cognac, it's best to visit both large and small producers. Be sure to make advance reservations for tastings at all the houses you wish to visit.
Hennessy
The largest and perhaps most well-known Cognac producer is Hennessy, which accounts for more than half of the region's production. Founded in 1765 by Irishman Richard Hennessy, the house unveiled a new visitor center in 2016.
Courvoisier
In Jarnac, Courvoisier also ranks among the four leading Cognac houses. The engaging tour at the tasting room offers a special viewing of the Paradise Cellar, which houses very old vintages of Cognac in casks and glass demijohns. It's not unusual to see vintages dating back to the 19th century.
Hardy Cognac
Established in 1863 by Englishman Anthony Hardy, Hardy Cognac is particularly noted for partnering with famed crystal makers Daum, Lalique and Baccarat, which create extravagant carafes for special-release Cognacs.
Bourgoin
The Bourgoin family has grown grapes in the region for generations, and it has recently launched a "craft" Cognac brand. With no blending or filtering, Bourgoin aims to be a vineyard-to-glass representation of terroir. The tasting room and production facility are located amid the family vineyards. Book your visit with Rue des Vignerons.
Cognac Frapin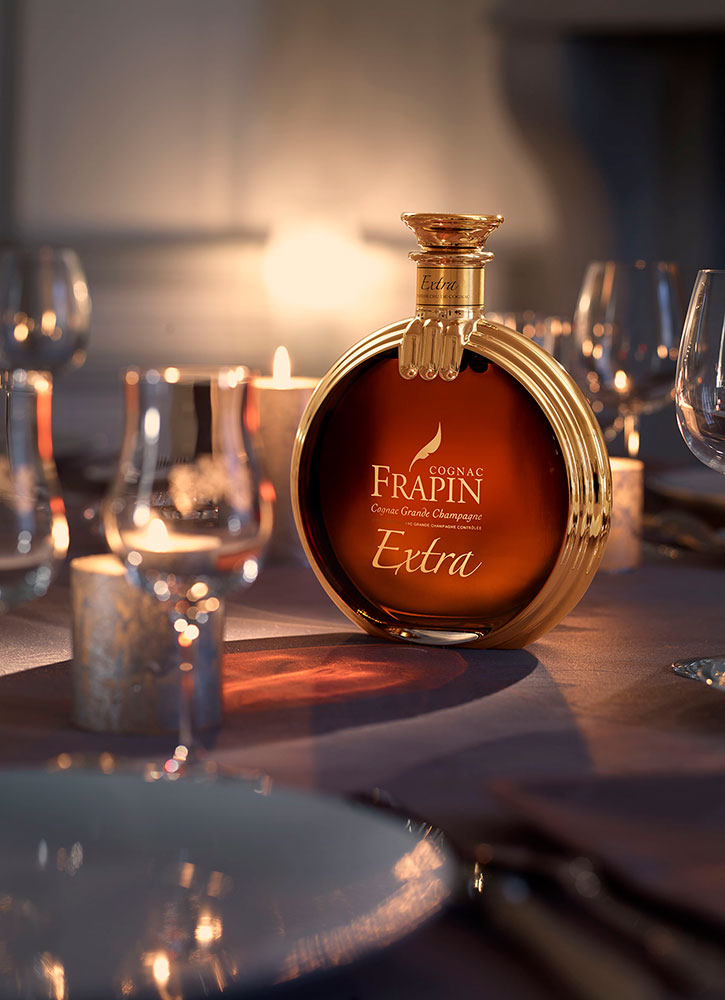 With family ties in the region dating back to the 13th century, Cognac Frapin focuses on producing Cognac from grapes grown solely in Grande Champagne. Frapin depends on both wet (humid) and dry cellars to age its brandy, taking advantage of how the different conditions impart different characteristics to the finished spirit. For an appointment to visit, book in advance.
Delamain
Delamain is a Cognac house with roots dating back to the 17th century. Relying on close relationships with growers only in Grande Champagne, the house buys small lots of premium eau-de-vie and ages all of it for a minimum of 25 years in old casks, as opposed to new barrels, in order to retain the characters of the vineyards. Visits can be tailored to a group or an individual.
What to Do
The Cognac region offers a great deal to the traveler beyond tasting visits.
Marché Couvert de Cognac
Visit the Marché Couvert de Cognac, a farmers market open every morning except Monday, for a look at local produce and artisanal fare.
Château de Cognac
Tour the Château de Cognac, the 13th-century castle around which the city was built. Since 1794, it has been the cellar and production house for Baron Otard Cognac. The hour-long tour of the château includes stops in the aging cellars and the Baron Otard museum, and ends with a tasting.
Vieux Cognac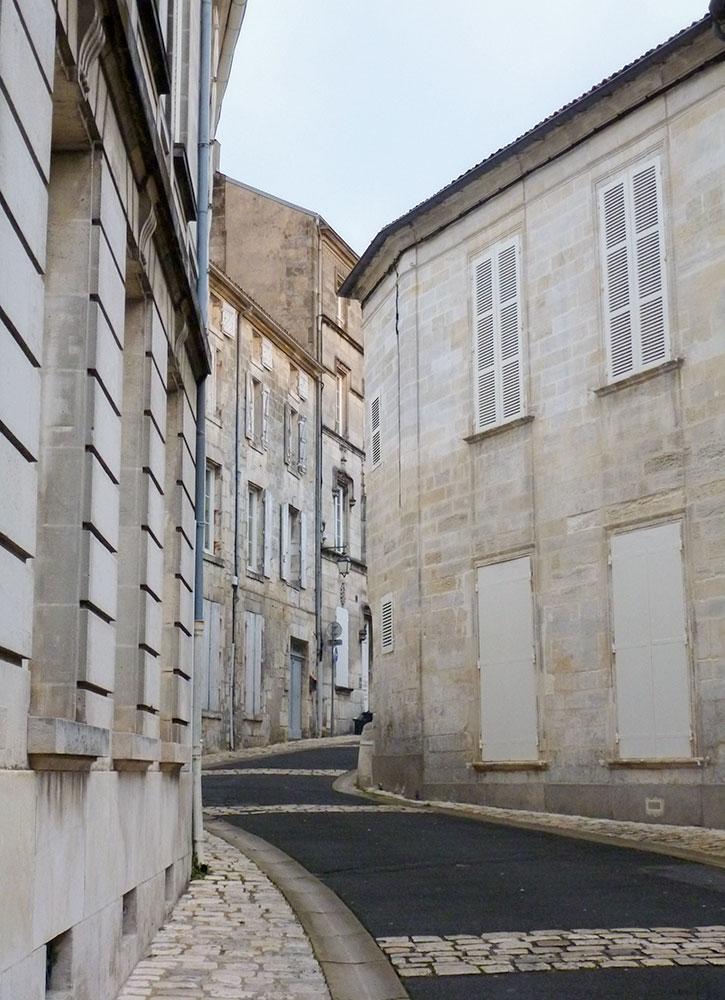 Stroll the walkways along the Charente River in the town of Cognac at sunset, and meander up through the twin Saint-Jacques towers into Vieux Cognac. This medieval quarter features an array of buildings built mostly between the 15th and 18th centuries, set along narrow cobbled streets leading up to the 12th-century Saint-Léger church. Along the way, note the many sculptures and insignias of the salamander, the symbol of François I, embedded in the city's architecture.
La Cognathèque
Near the town square, stop into La Cognathèque, a sleek, contemporary shop with a comprehensive selection of Cognacs from the best houses, including premium vintage bottlings and special releases.
Jarnac
Also take some time to wander in the charming village of Jarnac, 20 minutes east of Cognac.
Where to Eat and Drink
Bar Louise
Before settling in for dinner, stop for a cocktail at Bar Louise. Located on the main square in the 19th-century Hotel François Premiere, Bar Louise is a fairly new addition to the local bar scene offering a creative selection of cocktails.
Bar Luciole
If you're closer to the Charente River, Bar Luciole is a fine option for an apéritif. Housed in a former horse and carriage stable, the bar offers a range of Cognac-based drinks.
Le Coq d'Or
The casual brasserie Le Coq d'Or is a classic Cognac mainstay. You'll know it by the large rooster mural painted on the façade facing the Place François 1er. Start with an icy tray of fresh Atlantic oysters, paired with a refreshing Summit Cocktail (a local apéritif made with Cognac, lime, ginger root and soda).
La Maison
For a more refined, intimate experience, La Maison offers a fresh, modern approach to traditional regional cuisine. Look for grilled lamb with toasted hazelnuts and thyme, smoked duck with mango marmalade, and rabbit ballotine.
La Ribaudière
La Ribaudière, Cognac's sole Michelin-starred restaurant, is in a breezy contemporary villa along the Charente River midway between Cognac and Jarnac. Enjoy upscale local fare including black truffle-laced duck eggs with a royale of foie gras, veal chops with asparagus and morel mushroom jus, and braised Galician beef rib with bone marrow butter.
Le Bistro de Claude
Le Bistro de Claude is popular with Cognac locals and has a cozy yet elegant atmosphere. This perpetually bustling spot lists the day's selections on a chalkboard menu, including dishes such as Cognac-braised veal sweetbreads, creamy risotto with scallops, and beef tenderloin au poivre.
Indigo by Martell
If you're in town between May and September, ride the elevator up to the rooftop of Indigo by Martell on the top floor of the Fondation d'Entreprise Martell (open Wednesday-Saturday). Though Martell is one of the oldest of the great Cognac houses, with origins dating back to 1715, this swanky new cocktail bar is thoroughly contemporary. It has fast become an in-demand reservation for its panoramic views, clever Cognac-based cocktails and fresh pastries and charcuterie boards.
Get Inspired for Your Next Adventure
Register to sample:
One-of-a-kind itineraries
Inspirational travel articles
Free e-newsletter from our editors