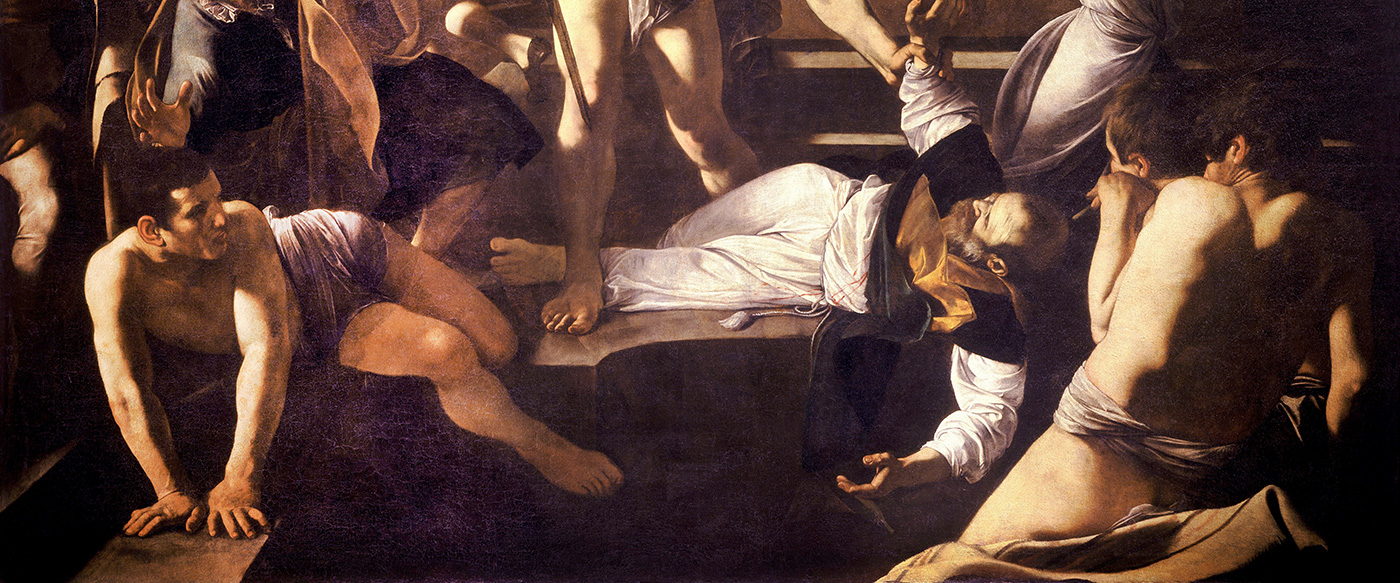 Finding Refuge in Florence: A Hotel Update
"The Martyrdom of Saint Matthew" by Caravaggio
Public Domain/ Wikimedia Commons
The Best of Caravaggio in Rome
By Hideaway Report Editor
August 8, 2017
Italian Renaissance painters tend to go in and out of fashion. Caravaggio was forgotten after his death, in 1610, only to be rediscovered in the 20th century. Today his reputation seems to be at its zenith. Possibly this is because we respond to his preference for painting his subjects with all their natural flaws. Maybe it is because his famously dramatic chiaroscuro technique has an almost film noir quality. Or perhaps it is because we live in an age with a taste for sensation. Many of Caravaggio's works feature decapitations, torture and death. And Caravaggio himself led a violent life. Condemned to death for murder, he fled from Rome to Malta. In Valletta, he was imprisoned for a brawl but escaped to Naples. There he was attacked and facially disfigured. His death, at the age of 38, remains a mystery; he may have been assassinated.
Many of Caravaggio's greatest works are to be found in Rome. The Cerasi Chapel in the church of Santa Maria del Popolo contains the sensational "The Conversion on the Way to Damascus." The church of San Luigi dei Francesi holds three paintings, including the masterpiece "The Calling of Saint Matthew." There are also three Caravaggios in the Palazzo Barberini, including the grisly "Judith Beheading Holofernes." In the Galleria Borghese, his "David With the Head of Goliath" is also not for the squeamish. To learn more about the artist, I particularly recommend "Caravaggio: A Life Sacred and Profane," by Andrew Graham-Dixon.
Sneak Peek
This article appeared in The Hideaway Report, a monthly newsletters exclusively for members.
Learn About Membership