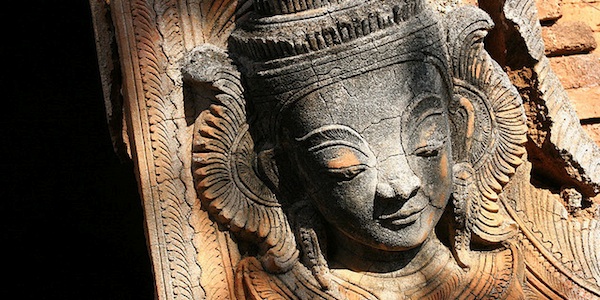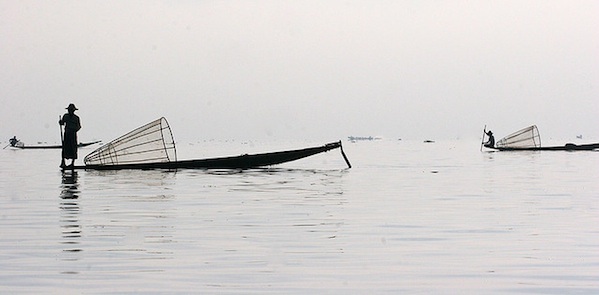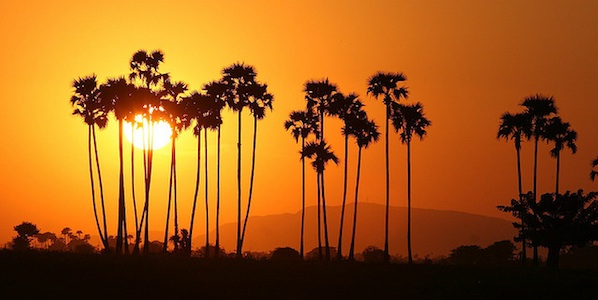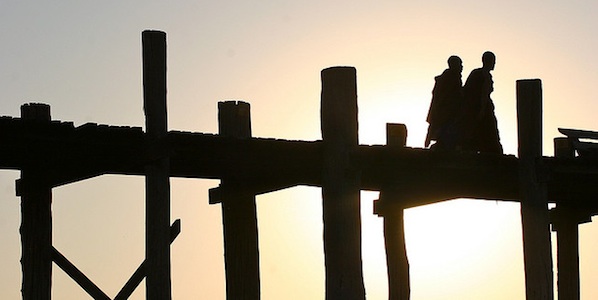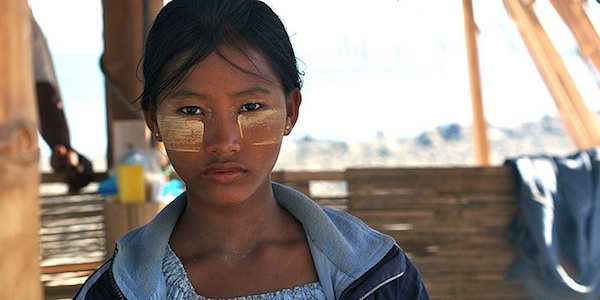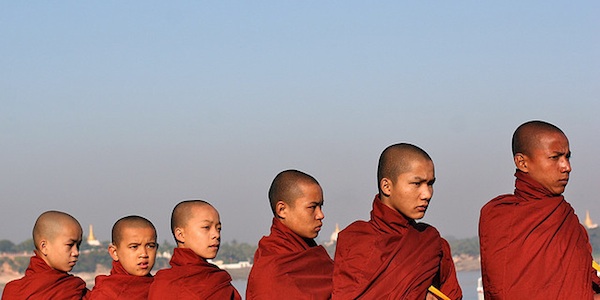 The changes in Burma over the last five years have been nothing short of remarkable. In late 2007, its military junta was widely condemned for a violent crackdown on a series of government protests led by students and Buddhist monks. Then came Cyclone Nargis. The worst natural disaster in Burma's recorded history destroyed its economy and resulted in tens of thousands of fatalities. On our most recent visit there, in 2010, the country seemed to be making fragile steps toward recovery; hotels and the Orient-Express cruise ship
Road To Mandalay were at roughly half capacity. Since then, the country has seen an election marked by a surprising degree of transparency, the release of Aung San Suu Kyi from house arrest (as well as hundreds of political prisoners) and a visit from U.S. Secretary of State Hillary Clinton. The country is still very much ruled by a military dictatorship and faces steep challenges (including recent sectarian strife in the western Rakhine state), but perceptions are changing. We recently chatted with one of our travel partners, Eric Kareus at Asia Transpacific Journeys, about the current state of travel in Burma.
When did things really start to pick up?
"We noticed a pick-up last fall around the time that Hillary Clinton's visit was announced and then shortly thereafter. We started receiving dozens and then hundreds of emails from clients, especially from those who had traveled there before asking about her visit. We've also noticed that there has been a huge increase in the number of repeat travelers to Burma, so much in fact that we quickly decided to add a new group trip called 'On Burma's Frontiers' that would appeal to people who have already seen the must-see sights. The first trip is already well on its way to being sold out for this November, even though it unfortunately coincides with Thanksgiving; we wanted to include a very unique festival that is taking place near Inle Lake."
What are your clients telling you about why they decided on Burma?
"Current events, word of mouth, etc. Most have responded that they have been waiting years to visit, but didn't feel like they could because of the political situation. We are seeing an increase of over 150 percent in bookings already, and I think this number will increase."
Are they reporting mostly positive experiences? How do they compare it with Thailand, Cambodia, Laos? 
"Unequivocally yes! However, this has always been the case. Burma has been the best travel secret in Asia, if not the world, for the last 15 years. For the most part, it is a more authentic and traditional experience compared to Thailand and even Laos. For people looking to experience 'old Asia,' or who want to get off of the beaten path, then Burma has always been our recommendation in the region. To my knowledge, I don't think we've had a serious travel complaint about Burma going back to 1993. This is partly due to unknown expectations, but also because the culture and people are kind, magical and beautiful. Plus there are no pollution, crime or traffic jams."
How far in advance is Burma booked up, would you say?
"In years past, Burma was always our ace in the hole when we received calls and inquires from clients interested in traveling to Asia at the last minute — especially over the winter holidays. We could always get space at hotels and internal flights and the best English-speaking guides at the very last minute, plus we always knew that our travelers would have a wonderful experience. However, with this huge increase in both interest and actual travelers going to Burma, we are hard-pressed to find space now for travel between October and February, especially December and January. We have turned away travelers who wanted to travel this winter over Christmas and New Year's because we couldn't get the space. This has never happened before for any of our destinations this early in the season. "Normally, we will run into the problem around July/August for travelers looking to fly economy and September/October for travelers flying business class internationally. Also, Burma never had any minimum-night stay requirements over the holidays, which helped us convince travelers they could do something there during peak season. For the most part, hotels in Burma still don't have these minimums, but they are starting to catch on, and there are now minimum-night stays of four to seven nights, especially at Ngapali Beach."
Have you heard anything in terms of new developments there?
"Yes, there are new developments everywhere. Dozens of new hotels are being planned in Yangon, and the government has set aside huge blocks of land in Bagan, Mandalay and Inle Lake for new hotel development. Six Senses, Aman, GHM, Shangri-La, etc., have all reportedly visited and submitted plans to develop properties throughout the country. The Aureum group of properties, which has luxury hotels in Bagan, Inle Lake, Maymyo and Ngapali Beach, have built a new luxury lodge in Putao near their other luxury lodge called the Malikha (where your Signature Tour group will be staying in November), and they are starting construction on a luxury property down in the Mergui Archipelago, one of the most remote and pristine marine environments in all of Southeast Asia. "We are going to have major issues with hotel availability for the next two years until some of these new properties start to open in early 2014, especially in Yangon, Bagan, Mandalay and Inle Lake, to a lesser degree."
Is it the case that Aung San Suu Kyi has backed away somewhat from her comments discouraging foreign tourism? 
"Yes, although technically she backed away on these comments several years ago. Because she was under house arrest, the boycott Burma movement still maintained her original comments from the 1990s."
It sounds as though Burma's popularity has led to spillover interest in Laos, Cambodia, Vietnam, etc. Is that the case? Are there deals to be had there? 
"Yes and no. In the past, Burma was always a destination that was added onto a larger Southeast Asia itinerary, but the main destinations would have been Thailand or Vietnam. Burma, Laos and Cambodia were always seen as destinations where one only needs a few days to visit. However the truth of the matter, as you probably know, is that Burma is one of the most diverse, if not the most diverse, destination in all of Southeast Asia from a cultural, ethnic, geographic, historical, environmental standpoint, even compared to places like Thailand and Vietnam, which people always thought they needed two to three weeks to do properly. "However, even Laos and Cambodia have turned into stand-alone destinations worthy of two- to three-week itineraries for the right travelers, as there are now wonderful boutique hotels and resorts located throughout both of these countries, and the infrastructure has improved dramatically. We are now seeing a lot of prospective travelers who are calling about Burma and asking if it is possible to also visit Laos, Cambodia, Thailand, etc. The truth of the matter is that Burma has already changed, and isn't going to be the untouched and culturally pristine destination that it has been for the last couple of decades that we've all grown to love. However, for people who have never been there, it will most certainly seem like 'old Asia' until the Starbucks, 7-Elevens, AMEX offices, McDonald's start to show up in the next few years! We are definitely trying to encourage people to visit sooner than later because unfortunately (or fortunately, depending on how you look at it), it will become developed, and Bagan will look like Siem Reap currently does and there will be billboards and fast-food restaurants popping up everywhere. In my opinion, now is the time to go, before the big changes start to happen in early 2014."
For more information and assistance with securing reservations, feel free to contact the Travel Office at (800) 375-4685, (630) 734-4610 or reservations@andrewharper.com.