The Grounded Traveler's Reading List: Fiction
.article-cta-top
For the moment, the farthest most of us can travel is to the grocery store. Our pieces in the Hideaway Report, written about trips we took before the crisis shut down the world, will hopefully be helpful to you in the near future. But we also want to write articles that will be of use to you right now.
With that in mind, I've compiled a reading list. Reading novels set in beautiful destinations is a joy even in normal times. At the moment, reading excellent fiction is almost a necessity. It helps keep us sane and allows us to travel, if only in our minds. A novel can evoke a place just as well as, if not better than, a nonfiction travel narrative. I'm especially fond of books that bring to life whole other eras, several of which are suggested below. They add rich layers to your experience when you actually visit a place.
Each of these novels has brought great pleasure to me or another member of my editorial team. If you're looking for a diversion from the news — and who isn't? — consider picking up one of these superb works of fiction.
KEY WEST, FLORIDA
To Have and Have Not

by Ernest Hemingway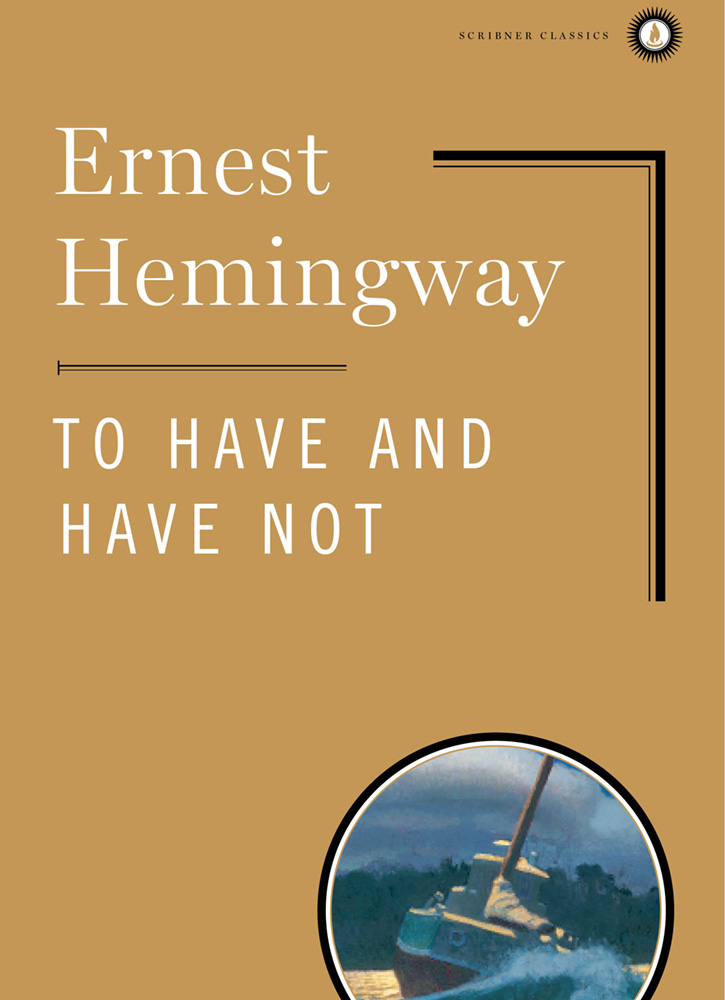 Ernest Hemingway lived on Key West for about 10 years, and it was a place he loved greatly. This novel, published in 1937, tells the story of Harry Morgan, a boat owner who, to survive economically, becomes tangled in illicit trading between Cuba and Florida. Hemingway's descriptions of Key West are reportorial, and the story makes for dramatic reading.
SARDINIA, ITALY
Reeds in the Wind
By Grazia Deledda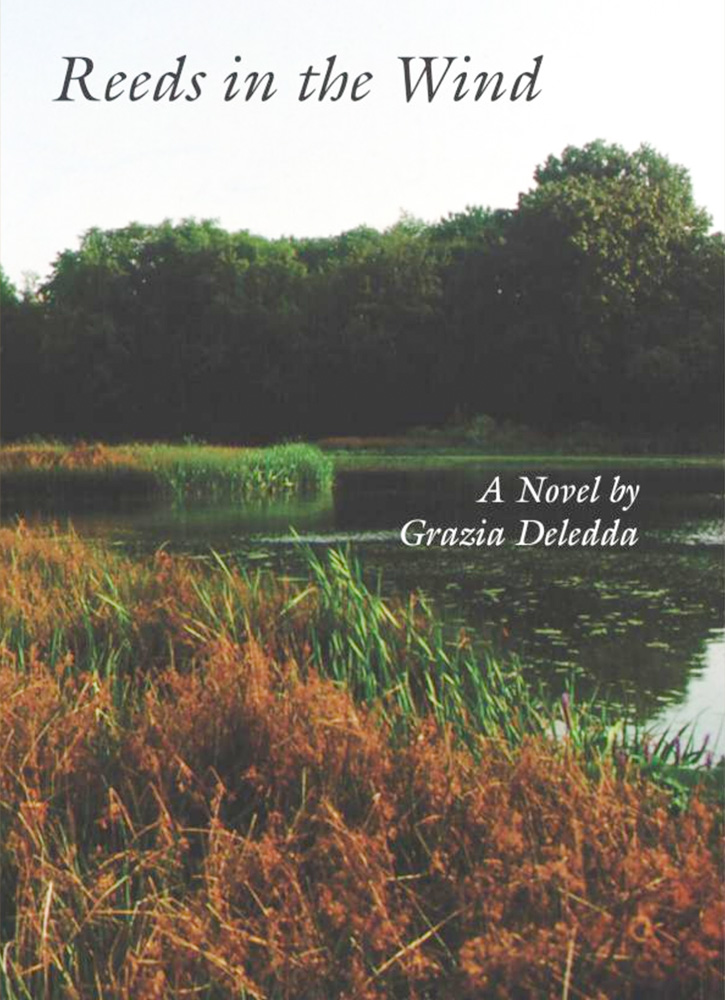 Nobel Prize-winning novelist Grazia Deledda (1871–1936) was born in the Sardinian town of Nuoro. Her fiction vividly depicts life in small-town Sardinia, and her characters are often challenged by the severity of social conventions. This is her best-known book, a reminder that the island is more than just a glamorous yachters' playground.
NORTHERN GERMANY
Buddenbrooks
By Thomas Mann
Thomas Mann's lengthy novel "Buddenbrooks: The Decline of a Family" sounds likely to be more enriching than enjoyable. But this 1901 masterpiece, which earned Mann the Nobel Prize in Literature, has simple, direct prose and an ironic tone that I often found to be laugh-out-loud funny. Mann grew up in Lübeck, and the novel, set between 1835 and 1877, chronicles the demise of a wealthy north German merchant family over the course of four generations, portraying the manner of life and mores of the Hanseatic bourgeoisie. Major historic events occur around the characters, such as the 1848 revolutions and the unification of the German empire in 1871, but these events have little obvious effect on any of them. Their destinies are almost entirely of their own making. Nearly every German is familiar with "Buddenbrooks," but few Americans I know have read it. I can't recommend John E. Woods' lucid translation highly enough to people traveling to Hamburg and Lübeck. Indeed, I found the book so charming that I'd recommend it to anyone.
HUNGARY & ROMANIA
They Were Counted
By Miklós Bánffy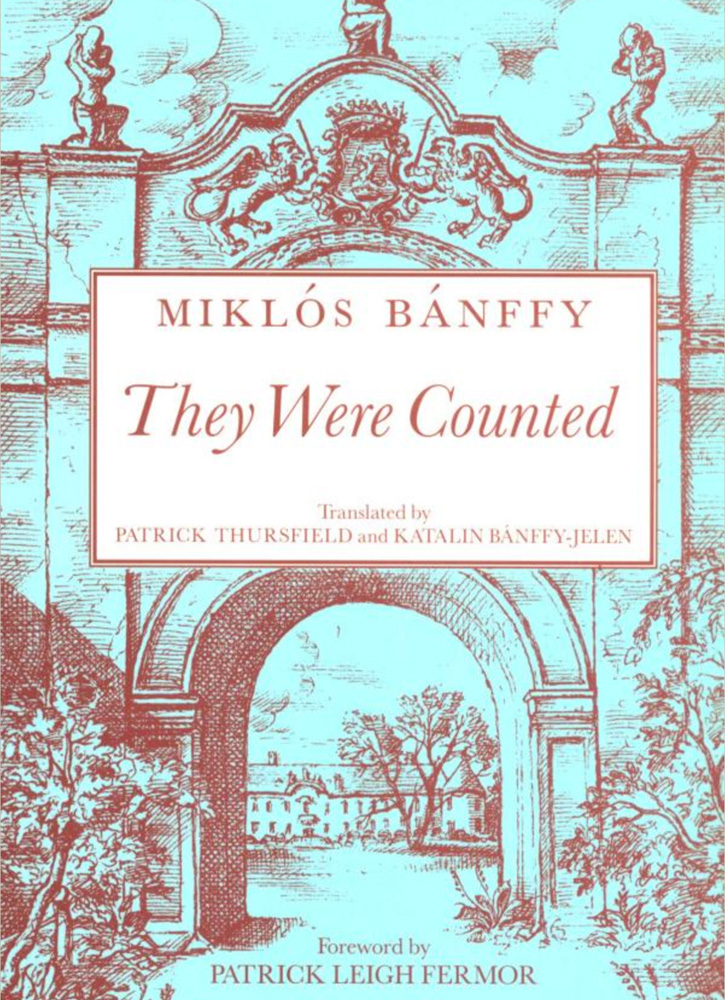 In preparation for a visit to the countryside of the former Austro-Hungarian Empire, pick up the first volume of Count Miklós Bánffy's sprawling and elegiac "Transylvanian Trilogy." Now a part of Romania, Transylvania was for centuries an autonomous Hungarian province, with a culture similar to that of regions in Hungary today. The first volume, titled "They Were Counted," bounces between turn-of-the-century Transylvanian and Hungarian country estates — where Bánffy brings to vivid life a lost world of grand banquets, hunting parties and formal balls with gypsy bands — and Budapest, then a glamorous city of horse races and casinos, roiled by political upheavals. Intrigues, duels and ill-advised affairs kept me thoroughly engaged, while tremors presaging the earthquake of World War I rumble subtly underfoot.
MIDDLE EAST
Moving the Palace
By Charif Majdalani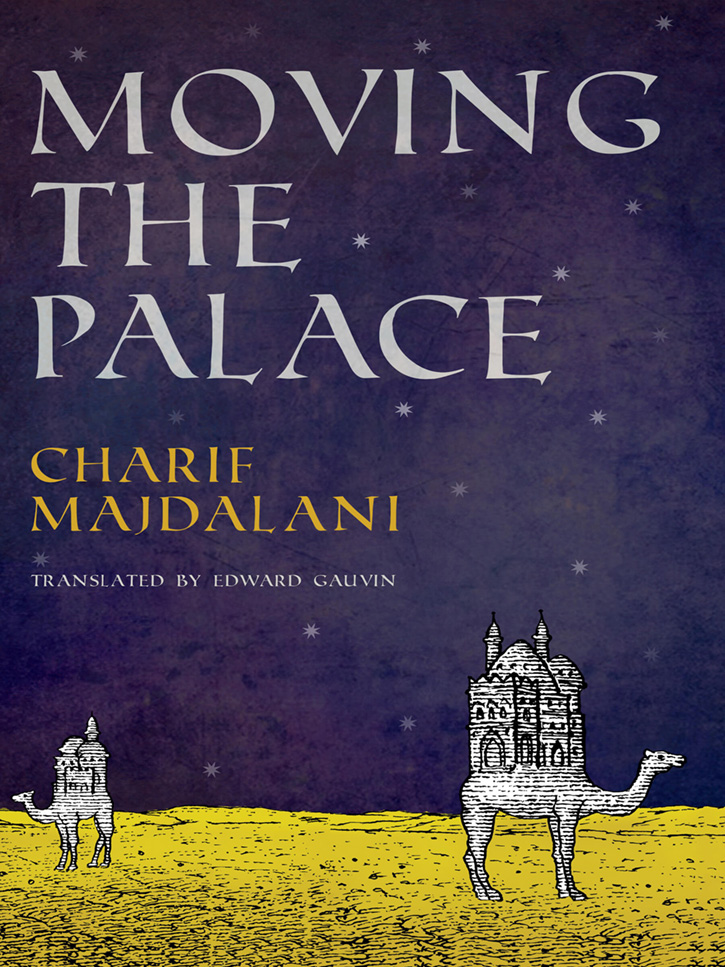 The first English translation of this 2007 novel has a touch of magical realism to it, focusing on the adventures of a Lebanese translator in Sudan. The romance of early 20th-century Middle Eastern culture suffuses the book, in which the protagonist falls in with an antiquities dealer seeking to sell an entire dismantled Alexandrian palace, packed into a caravan traversing the desert.
NAMIBIA
Mama Namibia
By Maria Serebrov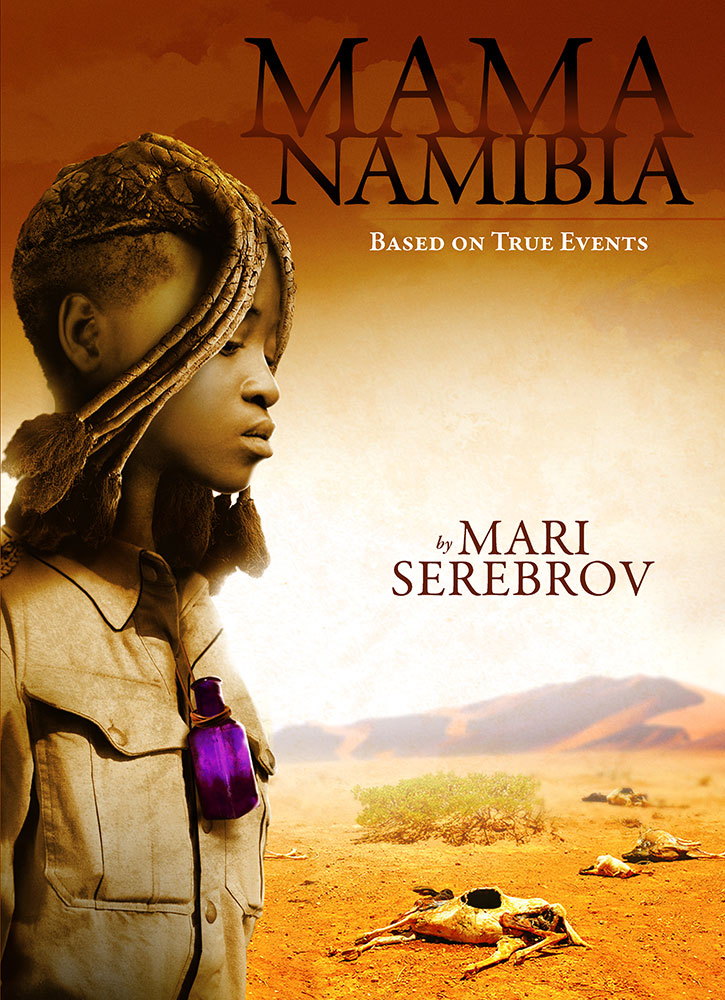 Named the literary laureate of the Herero Tribal Authority in Namibia in 2013, Maria Serebrov based her book in large part on a real Herero woman named Jahohora. Her life was upended shortly after the turn of the 20th century, when the Germans decided to exterminate the entire Herero people. We see this genocide through her eyes. The story as told in "Mama Namibia" is heartbreaking, but the book is also beautiful and at times humorous. In fact, "Mama Namibia" is even something of a page-turner, as we follow Jahohora's struggles to survive in the desert. We also watch the genocide unfold through the perspective of a German military doctor who also happens to be Jewish. His story serves as an unexpected counterpoint to Jahohora's, and the book is perhaps most remarkable when their two stories intersect. Note that there are distressing descriptions of violence in "Mama Namibia," but alas, they are also based on fact.
SOUTH AFRICA
Tannie Maria & The Satanic Mechanic
By Sally Andrew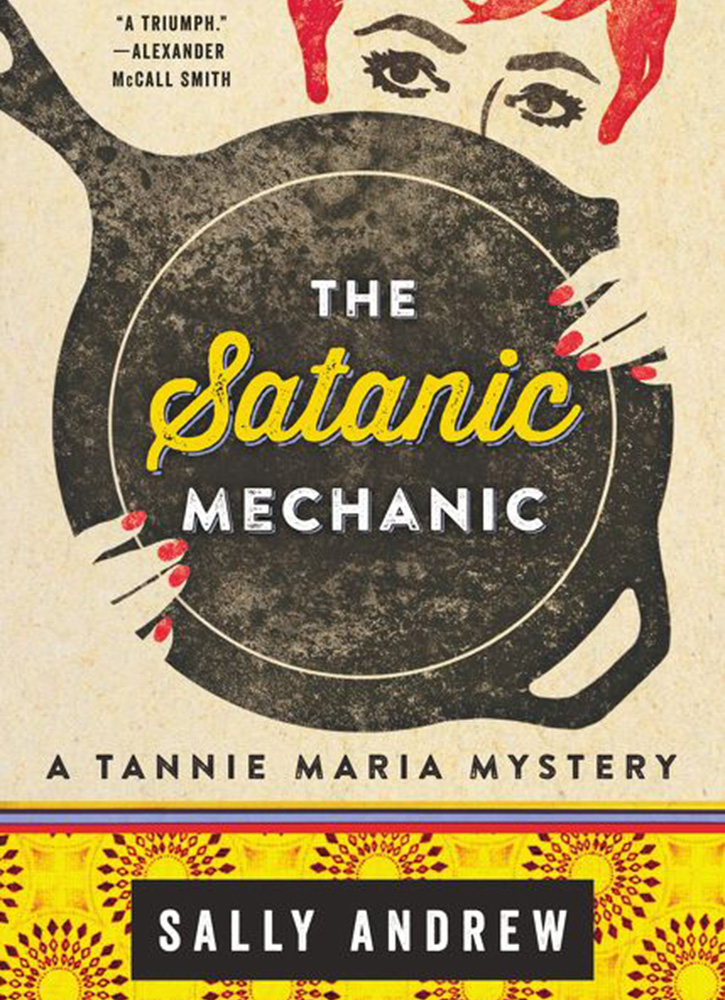 This second mystery novel by Sally Andrew powerfully evokes the majestic landscape of the Klein Karoo in South Africa. A bushman activist is murdered, among others, and Tannie Maria, a middle-aged recipe writer and advice columnist, tries to discover the perpetrators, against the advice of friends who urge her not to get involved, for her own safety.
JAPAN
The Maids
By Junichiro Tanizaki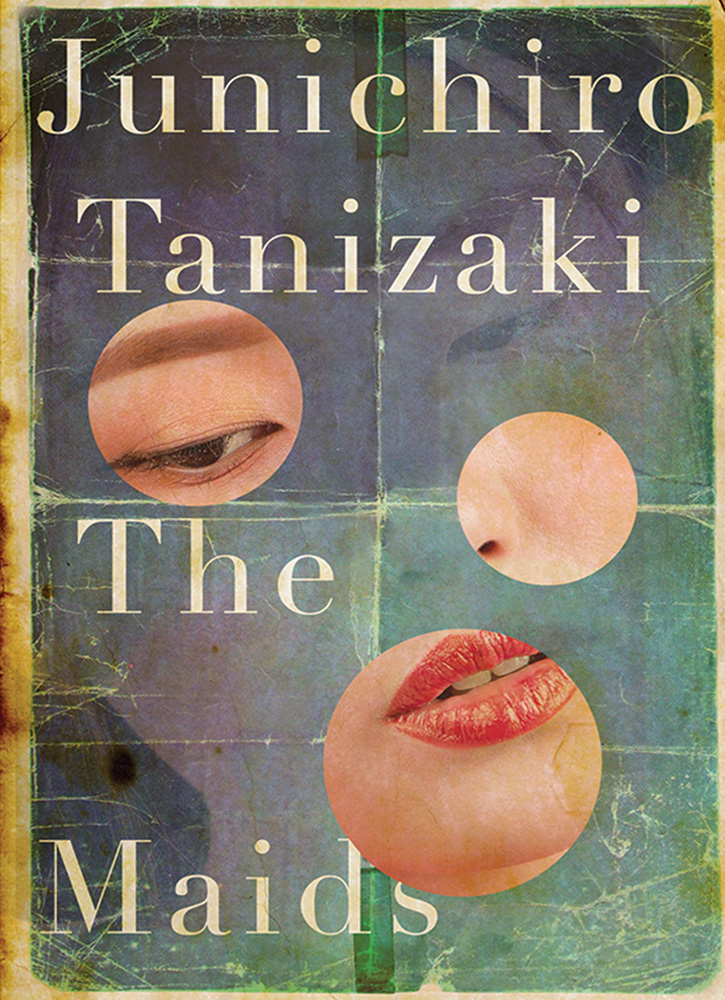 Although this novel came out in 1963, it only recently received a translation into English. Set in prewar Japan, it centers on the household of a wealthy old novelist, and most notably the numerous maids employed there. Their lives are the focus of this elegiac work, which, by the time it concludes in the 1960s, sees the passing of the era in which maids stayed their entire working lives with the same family. Junichiro Tanizaki renders the maids with unusual richness, and the novel is a compelling classic of Japanese literature.
BURMA/MYANMAR
The Glass Palace
By Amitav Ghosh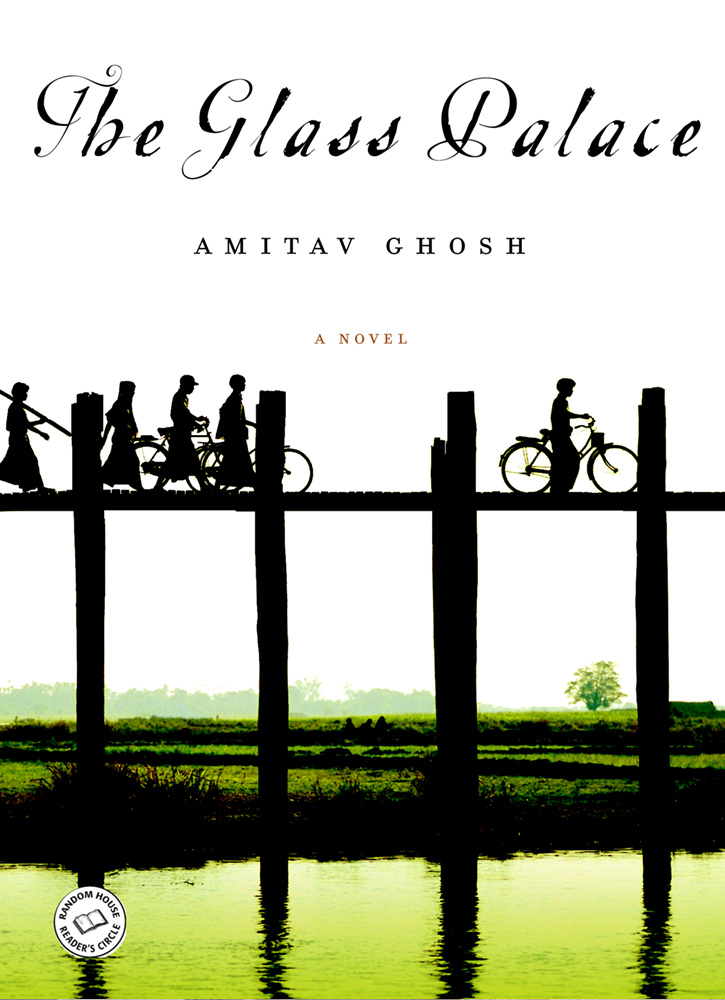 This immensely captivating historical novel has been described as a "Doctor Zhivago" for Southeast Asia, and I spent many hours with it on the top deck of the Road To Mandalay. Traces of Indian culture are everywhere in Burma, particularly in Rangoon, where one afternoon I enjoyed a visit to the small, mysterious Hindu temple of Shri Kali. While Indians have been living and trading here for centuries, most of today's Indian Burmese are descendants of the mercantile and administrative class installed by the British during the Raj. Amitav Ghosh's novel deftly traces the history of this cultural commingling through a sprawling family narrative that starts with the British occupation of Mandalay in 1885 and ends in contemporary Rangoon. Along the way, the reader is treated to dozens of smartly wrought accounts of historical episodes, from the last king of Burma's exile in India to the swift fall of Malaya to Japanese soldiers on bicycles. This book will especially appeal to fans of James Michener or James Clavell.