The Istanbul Culinary Institute
.article-cta-top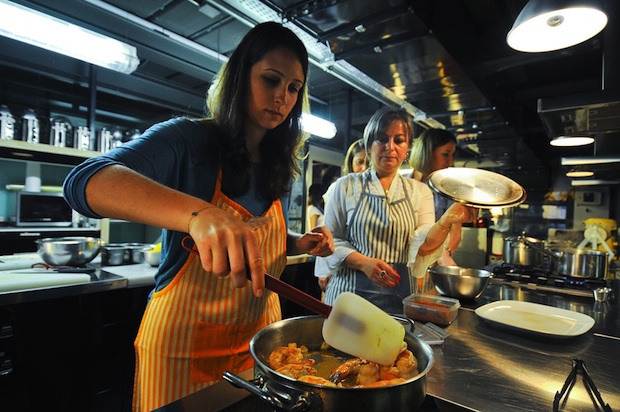 Though not generally well-known in North America, Turkish cooking is one of the world's great cuisines. We've long relished its repertoire of rich, savory and surprisingly varied dishes, so we decided to sign up for a class at the Istanbul Culinary Institute. This occupies a striking contemporary townhouse in the city's Beyoğlu neighborhood, close to the Golden Horn.
The institute was founded by the amiable Hande Bozdoğan in 2008 and offers instruction for both professionals and amateurs. Bozdoğan herself lived in New York for many years, and after training as an economist and working for a bank, she discovered that cooking was her real passion. She therefore embarked on studies at The Culinary Institute of America in Hyde Park and The French Culinary Institute in New York City, from where she obtained her chef's diploma.
Our three-hour course was devoted to mezze, or the hors d'oeuvres that begin most Turkish meals, and it was a thoroughly professional and extremely enjoyable experience. The institute also runs a very good lunch-only restaurant that serves dishes such as zucchini fritters with dill yogurt, and grilled chicken with olive, onion, lemon and rosemary relish.
Meşrutiyet Cad. 59, Tepebasi, Istanbul. Tel. (90) 212-251-2214.