Laura T., our Tour Consultant, took an epic journey through Thailand and Cambodia this past summer. Stopping off in Bangkok, the Golden Triangle, Chiang Mai and Siem Reap, Laura returns with once-in-a-lifetime experiences, travel tips, packing recommendations and more. She also had the opportunity to visit twelve hotels, including Andrew Harper-recommended properties The Peninsula, Mandarin Oriental and The Siam in Bangkok, the Golden Triangle's Anantara and Four Seasons Tented Camp, in addition to the Dhara Dhevi in Chiang Mai, Amansara, Belmond La Résidence d'Angkor and Raffles Hotel Le Royal in Siem Reap.
Read on to learn more about Laura's trip.
12 Days in Southeast Asia
Insider's Tip: Provided you're with your guide, don't be afraid to try street food.
What to Pack: A lot of light-weight cotton clothes, and a couple pairs of good, waterproof hiking sandals. Don't plan on wearing shorts. You need 3/4-length to long pants in order to visit the active temples. Also, no tank tops: only tops with your shoulders covered.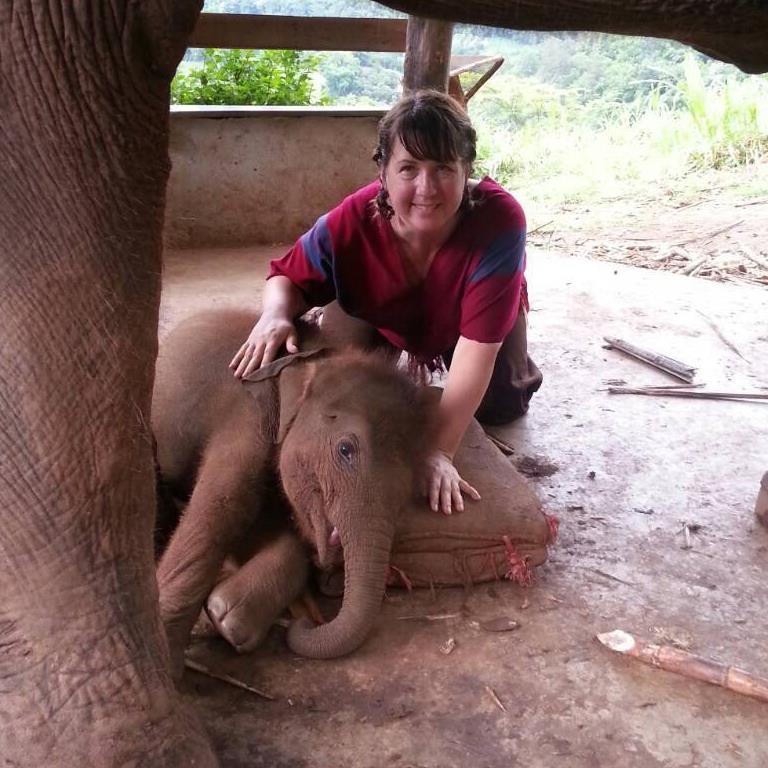 Overall Impressions: The sights were beautiful and the food was delicious, but what really left an impression with me is how kind and lovely the people are.
Can't Stop Thinking About: The baby elephant at the Patara Elephant Farm in Chiang Mai.
Favorite Restaurant: The meals at all of the hotel restaurants were excellent, especially the Restaurant Le Grand at the Raffles Hotel Le Royal in Siem Reap. This is the only restaurant that has recipes for the ancient Royal Khmer cuisine which has been handed down over centuries by the chefs of the Royal Palace.
Where to Get Drinks: Have a cocktail and appetizer at the Thiptara Restaurant at The Peninsula in Bangkok, serving delicious Thai cuisine. There is also an extensive wine selection at the Raffles Hotel Le Royal.
Neighborhood to explore: In Bangkok, explore the back streets of Thammasat University and Khao San Road, the famous backpacker street.