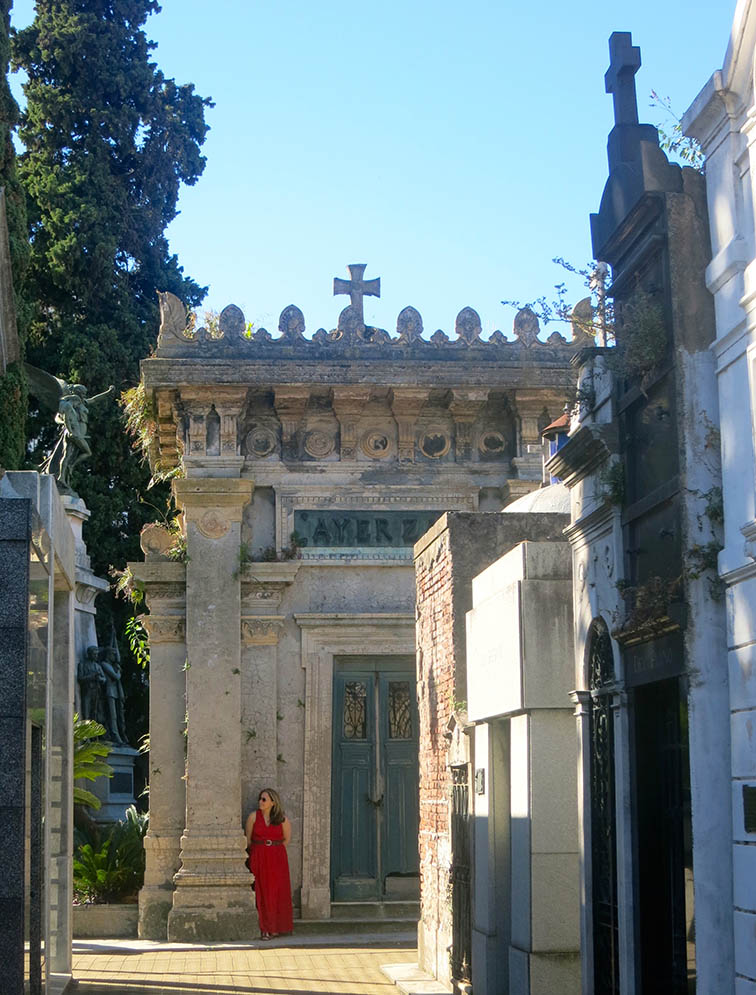 Meta, our General Manager, just returned from a week-long trip to Argentina. Meta used both Buenos Aires and Salta as bases for sightseeing and excursions throughout the country – though she notes that she barely scratched the surface of Argentina. Stays at Alvear Palace, House of Jasmines and Legado Mítico Salta proved to be expert places to call home on the whirlwind trip.
Below, find Meta's recommendations and tips for an unforgettable eight-day trip to Argentina.
Overall impressions: Many people don't consider Argentina in their travel plans. The country has amazing diversity for all kinds of travelers. From the UNESCO villages in the north to the wildlife experiences in Corrientes and Iguazu Falls for nature lovers and families, from the wine regions of Cafayate and Mendoza to the lakes of Patagonia, there is something for everyone.
With opposite seasons to the States, travelers should consider traveling in our summer, which is their winter – and their low season. Imagine skiing with the family in Bariloche in July! Though the flight time is long, it's perfect for an overnight rest. When you arrive, there is little jet lag as the time difference is minimal.
Insider Tips:
The visit to the Museum of High Altitude Archaeology (MAAM) in Salta is a must.
Take plenty of Argentinian Pesos for the shops in Salta and the local markets. Many times you get a better exchange rate in the cities with pesos rather than using a credit card.
Be sure to visit the Salinas Grandes salt flats, and take mountain bikes! The drive from Purmamarca reaches 14,000 feet and is one of the most starkly beautiful drives. Pack a picnic lunch and plenty of sunscreen - and be warned there are no facilities there!
Favorite moment: Visiting the Salinas Grandes salt flats and seeing wild vicuña along the way.
You can't stop thinking about: How many things there are to do in Argentina, and how I've only scratched the surface!
Favorite meals: Empanadas, humita and tamales of the north. And llama stew.
Favorite museums: The "Sleeping Children of Llullaillaco" exhibition at the MAAM in Salta.
Where or what to drink: Malbec and more Malbec. If you need a break from the amazing wine, try a Quilmes beer.
Neighborhood to explore: It's not a neighborhood, but La Recoleta Cemetery is a must when you are in Buenos Aires. Eva Perón now rests in a mausoleum with the family name "Duarte."
Day trip suggestions: From Buenos Aires, visit the La Pampa Province. From Salta, you can visit a rainforest that is less than hour away. The change in climate is amazing.
Surprising fact or tidbit: The story of the controversial Eva Perón. What happened to her body after she passed at age 33 is unbelievable: 16 years after her death, the Argentine military revealed that Perón's body had been buried in Milan, Italy. Upon his return from exile, Perón's husband Juan brought her body back to Argentina, where it now rests with her family in La Recoleta Cemetery in Buenos Aires.
Brought back: Carpets, jewelry, carvings, weavings, and alfajores.
What to pack: Sunscreen, great walking shoes and a backpack so you can be hands-free while shopping!