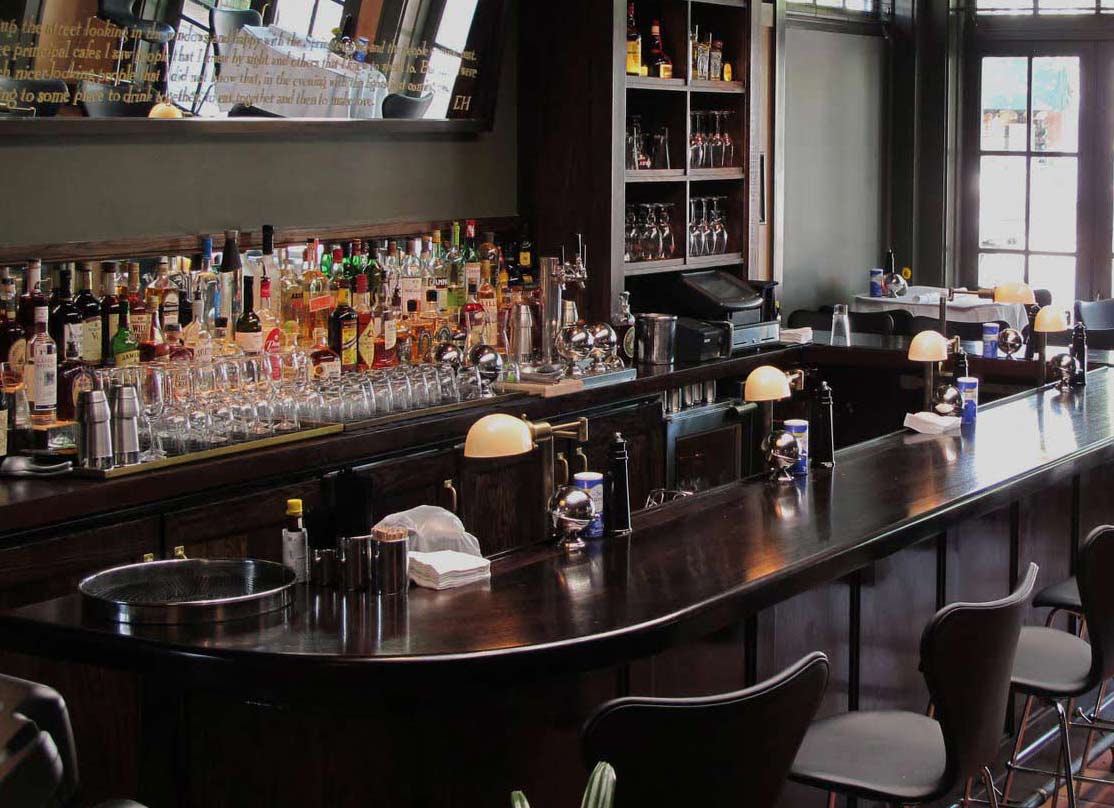 This welcome addition to the Hamptons dining scene just opened in May, taking over the space long occupied by Della Femina. Its coffered ceilings and paneled interior are reminiscent of the Arts and Crafts style, while large pieces of modern art and a prominent floral arrangement give the room a visual boost. A congenial front bar area attracts a lively clientele.
The new owner, the Hillstone Restaurant Group, has properties in New York City (Houston's), Florida (Palm Beach Grill) and Napa (Rutherford Grill). It knows how to create an engaging menu, with starters such as oysters St. Charles, the house take on oysters Rockefeller, served with minced artichoke hearts and a nice blanket of creamed spinach; a classic wedge of iceberg lettuce topped with a thick blue cheese dressing; and an absolutely superb crab cake, with big lumps of blue crab meat held together more by the chef's volition that any binder I could detect. The main courses are evenly divided between seafood — true Dover sole, pan-roasted Arctic char — and meat, with a Flintstone-friendly prime rib roast cooked as you like with mashed potatoes and a rich horseradish sauce on the side. Desserts are limited to two choices, the best being the properly tangy Key lime pie with a luscious graham-cracker crust, the other a hot fudge sundae.
I add the East Hampton Grill to the roster of other restaurants I recommend in the Hamptons: The 1770 House, both the main dining room and the downstairs tavern, and The Palm, the seaside branch of the well-known New York steakhouse, both in East Hampton; The American Hotel in Sag Harbor, which has one of the most far-ranging wine lists in the country; and for something very casual, the delightful roadside Clam Bar, which is between Amagansett and Montauk. East Hampton Grill, 99 North Main Street. Tel. (631) 329-6666. -A.H.