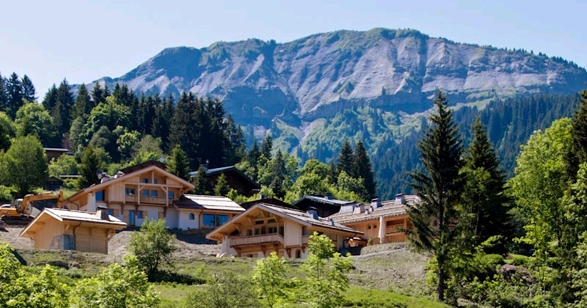 When the snowfields have been replaced by flower-strewn meadows, the high French Alps remain a wonderful destination, with enchanting small hotels and an increasing number of fine restaurants serving the region's delicious and distinctive cuisine. The Alps have recently emerged as a culinary destination on par with Burgundy and Provence. Many people now travel to the area purely to enjoy its outstanding and inventive gastronomy.
In Megève, a village 20 miles (40 minutes) southwest of Chamonix, Flocons de Sel is an idyllic Alpine hideaway with four rooms, four suites and a four-bedroom apartment containing a fully equipped kitchen. Our Junior Suite featured pine-paneled walls, a woodburning stove, a spacious sitting area with a comfortable wool sofa, a cathedral ceiling and a balcony with mountain views; some rooms provide terraces with garden views. The attractive bath included a stall shower and a soaking tub. The hotel has a small spa with sauna, steam room and swimming pool; there's also a new open-air hot tub.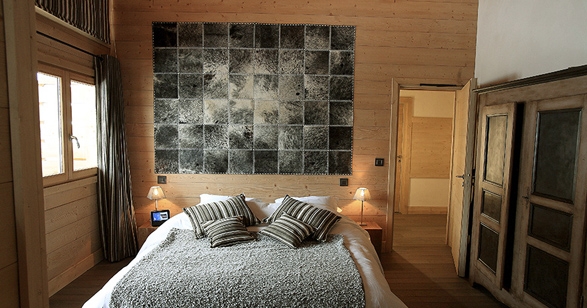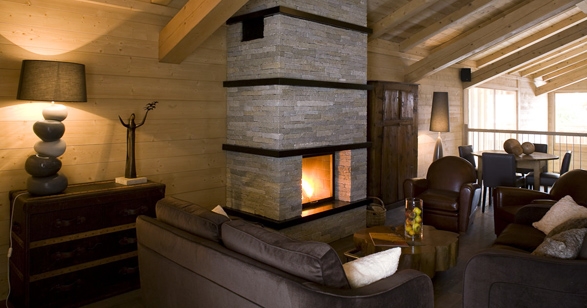 Flocons de Sel is best known for the superb restaurant of chef Emmanuel Renaut. Renaut trained in Paris, then, after running the kitchen at Claridge's in London for several years, he returned to France to open his own restaurant in Megève. It quickly garnered a couple of Michelin stars, and recently, a third.Renaut moved to his current quarters in this stylish chalet just outside of the village two years ago. We were immediately impressed by the exceptionally charming service in the simple pine-paneled space adorned with a collection of cuckoo clocks. After breakfast on a late-summer morning, we set out from the chalet to hike in the surrounding hills. The staff had provided us with reassuringly detailed maps and directions, and Monsieur Renaut himself had put together a wonderful country picnic—bread, cheese, cold meats, salads, fruit—that we enjoyed in a grassy meadow. It was a blissful day, and at its conclusion, we rested our weary limbs in the outdoor hot tub prior to a spectacular dinner, presented by young and exceptionally obliging staff. -A.H.