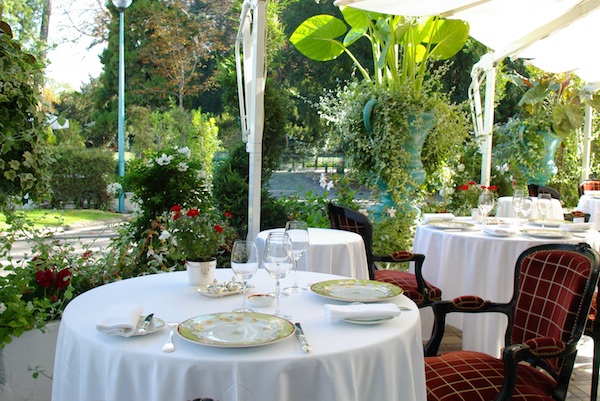 December 1-13: Canada's most European city rings with early music during the sixth annual Montréal Bach Festival. Top musicians tackle pieces by arguably the most expressive composer of the Baroque in an array of historic settings, including the cathedral. The final concert, a performance of Bach's "Christmas Oratorio," is sure to be a highlight.
December 2-8: Held every year in early December, the Phuket King's Cup Regatta is reputedly Asia's largest. Thailand's most popular island makes a spectacular backdrop for the five days of sailing races.
December 4-9: Artisans from Argentina and around the world converge for the Buenos Aires International Arts & Crafts Fair. This huge display of fine crafts includes impressive examples of woodwork, leather, pottery, jewelry and sculpture.
December 4-March 17: New York's Metropolitan Museum of Art has assembled a particularly fascinating exhibition titled "Matisse: In Search of True Painting." Matisse would often paint the same composition more than once, trying different techniques. By comparing two or more iterations of the same composition, the show illuminates Matisse's development as an artist.
December 6-9: Some 260 contemporary art galleries from around the world will participate in Art Basel Miami Beach, arguably the most prestigious art event in the United States. This year's show includes works by emerging talent as well as established names such as Pablo Picasso, Andreas Gursky, Gilbert & George and Jean-Michel Basquiat.
December 6-10: During Masters of LXRY, "Amsterdam's RAI Exhibition Centre will once again be bathed in luxury and wealth," according to the show's website. Last year's exhibition of luxury products, including fine jewelry, yachts, fashion and automobiles, drew more than 50,000 well-heeled attendees.
December 9: Santa Barbara celebrates the start of the festive season with the Parade of Lights, a boat parade and fireworks display starting at 3 p.m. This year's theme is "Starry, Starry, Night."
December 17-23: Olympic medal winners return to England for Olympia, The London International Horse Show. Top equestrians display their skills in jumping, dressage and exciting carriage-driving competitions. The event wraps up with a festive Christmas-themed finale.
December 26: The Rolex Sydney Hobart Yacht Race kicks off in one of the world's most scenic settings, iconic Sydney Harbour. This famous race draws the world's best sailors, who usually complete the Sydney-Tasmania course in less than two days.
December 31: People the world over celebrate New Year's Eve in countless ways, from unforgettable fireworks displays over Sydney Harbour and Paris to grandly formal balls in Vienna and St. Petersburg.