A Harper favorite and the first in a series of City Guides, this travel guide to Sydney features the most pertinent information about the area. Use the menu below to jump among sections for suggestions on where to stay, insider tips, restaurant recommendations and more.

OVERVIEW & MAP TRAVEL TIPS HOTELS RESTAURANTS THINGS TO DO ITINERARY EXPERIENCES TRIP IDEAS
---
Sydney City Overview & Map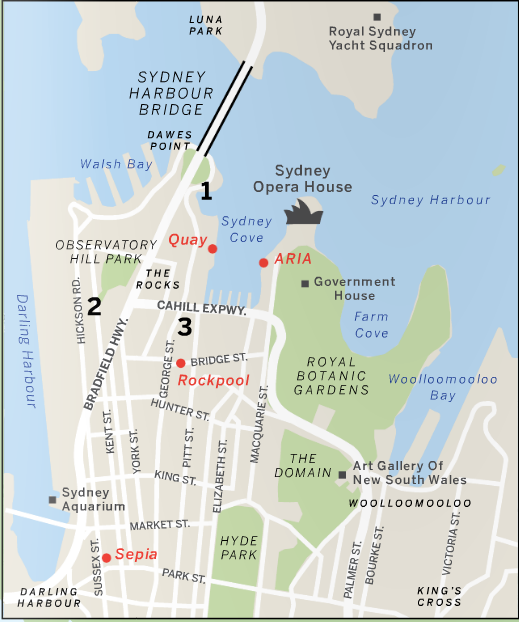 Sydney's iconic Opera House, with its gleaming white sail-shaped roofs, is a fair emblem of this city's appeal: clean; modern; cultured; and thrown into pristine relief by the blue waters of the surrounding harbor. Australia's most populous urban center is among the world's great cities.
Situated on the country's southeast coast in the state of New South Wales, Sydney was the original European colony on the continent; it is still the gateway to Australia and an economic and cultural hub – a diverse and sophisticated metropolis with a virtually inexhaustible array of attractions.
The warm South Pacific beaches take center stage in Sydney – Bondi Beach, a haven for surfers, is also a great stretch for coastal walks and people-watching, and Tamarama Beach is strewn with sunbathers.
The historic Rocks district is packed with shopping opportunities and upscale hotels, and is a good vantage point for viewing the monumental steel-arch Harbour Bridge. Darling Harbour is a heavily touristed but lively and interesting precinct with museums, restaurants and a stellar aquarium.
The famous green-and-cream ferries that ply Sydney Harbour are a great way to experience the city's waterfront grandeur.