Hideaway Report editors travel the world incognito to discover exceptional hideaways and experiences for our members.
Learn more...
---
Editor Rating
Scale of 90-100
This stylish 27-room inn occupies a late-17th-century building in the heart of Barr, a quiet town near the northern end of Alsace's main stretch of grand cru vineyards. The hotel has an appealing mix of contemporary décor and period architectural elements. Common areas include an airy wine bar with copper-glass pendant lamps in a conservatory-like space, a modern but cozy library-lounge and a bright restaurant featuring arched windows, exposed stone walls and massive wood beams. Recommended Junior Suites are graciously appointed with half-timbered accent walls, simple blond-wood work desks and floor lamps covered in gold leaf. The property's main amenity is its dramatic spa and pool in a vaulted stone cellar. This is a very comfortable inn but not necessarily a luxury hotel.
Read the full review from our editors.
Like
The warm contemporary design, well-integrated with period elements; the atmospheric spa; the helpful and responsive staff; the location in the center of a tranquil and pretty wine town.
Dislike
The limited and scattered parking; the absence of turndown service; the crowd in the spa; my shower's lack of shelf space.
Good to Know
The restaurant closes annually for much of June, but it serves breakfast throughout the year; I wouldn't reserve anything smaller than a Junior Suite.
5 Terres Hôtel & Spa Features:
Average Mid-High Season Rates (including taxes):
Lowest Rate: Classic Room, $210; Editor's Choice: Junior Suite, $330.
Learn more about 5 Terres Hôtel & Spa:
To learn more visit their website or call +(33) 3-88-08-28-44. Contact Andrew Harper Travel to book this hotel as part of your next vacation.
In order to offer you the highest level of service, online booking is currently not available. Please call Andrew Harper Travel at (800) 375-4685, or contact the hotel directly, for reservations.
---
Related Itineraries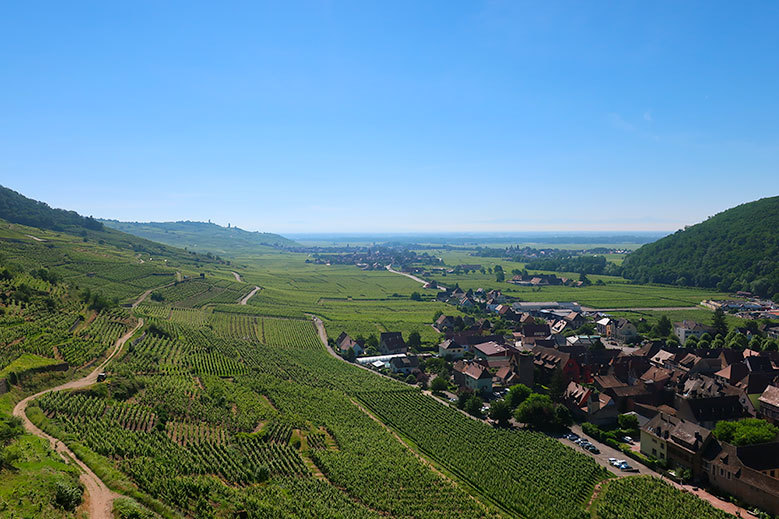 Hideaway Report Itinerary: A Wine Country Driving Tour Through France
Read More...
---