Hideaway Report editors travel the world incognito to discover exceptional hideaways and experiences for our members.
Learn more...
---
Editor Rating
Scale of 90-100
This dramatically restored 14-suite mud-walled kasbah (fortress) is located in Skoura, a former caravan crossroads. The original building houses atmospheric Junior Suites with fireplaces. Additional Superior Suites, a short walk away through well-tended gardens, have private patios, smooth rammed-earth walls, fireplaces and impressive baths capped by window-punctured domes. Common areas include a plush central lounge and a small spa with a hammam. There is no main restaurant; meals are taken beside the inviting outdoor pool, on a roof terrace or in one of several candlelit kasbah chambers. Excursions around the palmeraie (palm grove) of Skoura, to Berber villages for a traditional tea ceremony at dusk and to rocky river gorges surrounded by desert can be arranged.
Read the full review from our editors.

Like
The beautiful and mysterious atmosphere of the main kasbah building; the sense of living like old Moroccan nobility; the highly attentive service; the consistently fine food; the unforgettable excursions.
Dislike
The spa was pretty but unprofessional, with a lukewarm hammam and no face cradle on the massage table.
Good to Know
Accommodations lack both phones and televisions.
Average Mid-High Season Rates (including taxes):
Lowest Rate: Junior Suite, $700; Editor's Choice: Superior Suite, $810. 
Learn more about Dar Ahlam:
To learn more visit their website or call +(212) 524-852-239. Contact Andrew Harper Travel to book this hotel as part of your next vacation.
In order to offer you the highest level of service, online booking is currently not available. Please call Andrew Harper Travel at (800) 375-4685, or contact the hotel directly, for reservations.
---
Related Itineraries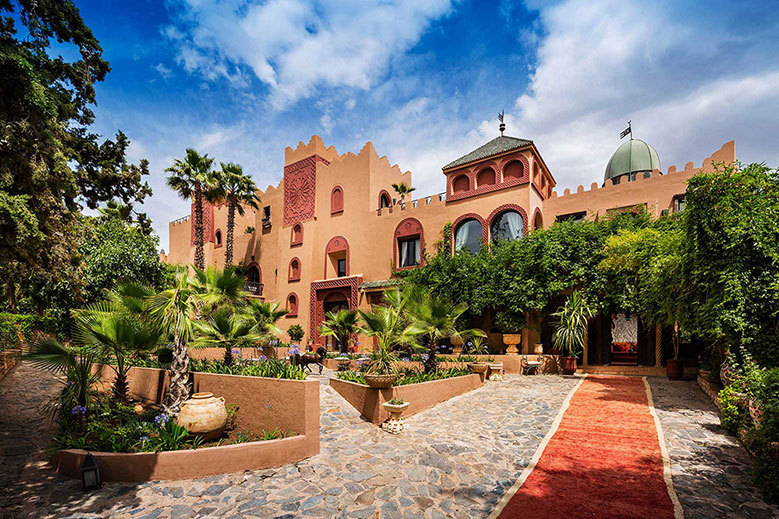 Hideaway Report Itinerary: From Marrakech to the High Atlas Mountains
Read More...
---