Editor Rating*
Scale of 90-100
Superb ryokan (inn), once an imperial summer retreat, that now gracefully blends Japanese tradition and Western modernity. A Zen rock garden entrance leads to a glass-enclosed lobby. The inn features 39 authentic tatami-style accommodations; reserve a tranquil Kadan Suite with private garden and outdoor wooden bath. The public bath has a rectangular tub looking onto a pool lined with smooth stones amid a grove of pine and bamboo. Superb multicourse kaiseki meals of seasonal ingredients are served in the restaurant or in the privacy of your room. The principal amenity is a spa with an indoor heated swimming pool, whirlpool, steam room, hot-spring mineral baths and an outdoor thermal bath in a rock grotto; also a fitness center. 
Read the full review from our editors.
---
*Hideaway Report editors travel the world anonymously to give you the unvarnished truth about luxury hotels. Hotels have no idea who they are, so they are treated exactly as you might be.
Learn more...
Like
Two beautifully landscaped outdoor onsens; the attentive staff. 
Dislike
The train that runs near the public bath is either jarring or charming depending on your state of mind. We also encountered more loud gaijin (foreigners) here than at our other hotels.
Good to Know
Because of the modern annex to the small historic building, the hotel is bigger than you would imagine from photos.
Fitness center
Hot tub
Meal plan offered
Average Mid-High Season Rates (including taxes):
Lowest Rate: Standard Room for two, $980; Editor's Choice: Kadan Suite for two, $1,420 (breakfast and dinner included).
Learn more about Gôra Kadan:
To learn more visit their website or call +(81) 460-82-3331. Contact Andrew Harper Travel to book this hotel as part of your next vacation.
In order to offer you the highest level of service, online booking is currently not available. Please call Andrew Harper Travel at (800) 375-4685, or contact the hotel directly, for reservations.
---
Related Itineraries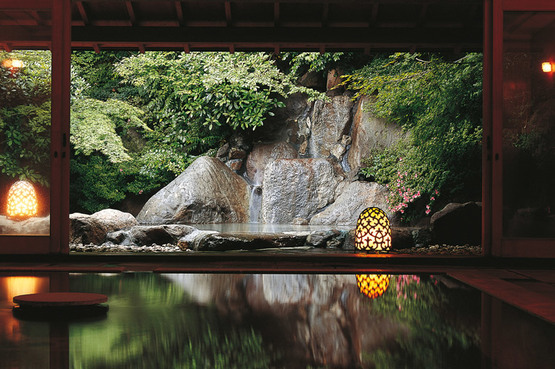 Hideaway Report Itinerary: 12 days of cities, hot springs and temples
Read More...
---