Hideaway Report editors travel the world incognito to discover exceptional hideaways and experiences for our members.
Learn more...
---
Billed as the only true onsen ryokan in central Tokyo, this property occupies a 17-floor high-rise in the financial district. To maintain a feeling of serenity in a larger hotel, the 84 rooms are divided into groups of six, with each floor functioning as a self-contained ryokan with lounges offering tea and confections throughout the day. Rooms are decorated in a Japanese minimalist style with tatami-lined floors, low Western-style beds, hidden televisions and baths with deep soaking tubs and TOTO washlet toilets. Views are modest but accented by shoji paper screens and a decorative steel lattice veiling that covers the outside of the building. The well-regarded restaurant serves French-inspired kaiseki cuisine. After a long day out exploring Tokyo, soaking in the hot-spring waters of the rooftop onsen is ideal. Spa treatments and river cruises can be arranged.
Read the full review from our editors.
Like
Serene atmosphere; seamless design; soothing onsen waters.
Dislike
Those looking for spectacular Tokyo views from their room will be disappointed.
Good to Know
The hotel restaurant serves well-regarded French-inspired kaiseki cuisine; unlimited complimentary snacks and beverages are also available in the common area of each floor.
Hoshinoya Tokyo Features:
Hot tub
Meal plan offered
Average Mid-High Season Rates (including taxes):
Lowest Rate: Sakura for two, $680; Editor's Choice: Yuri for two, $750.
Learn more about Hoshinoya Tokyo:
To learn more visit their website or call +(81) 50-3786-1144. Contact Andrew Harper Travel to book this hotel as part of your next vacation.
In order to offer you the highest level of service, online booking is currently not available. Please call Andrew Harper Travel at (800) 375-4685, or contact the hotel directly, for reservations.
---
Member Travel Benefits
Best available non-restricted rates
Room upgrade, when available at check-in
Daily full breakfast for two
Welcome card and chocolates amenity
An apertivo for two, once per stay
Related Itineraries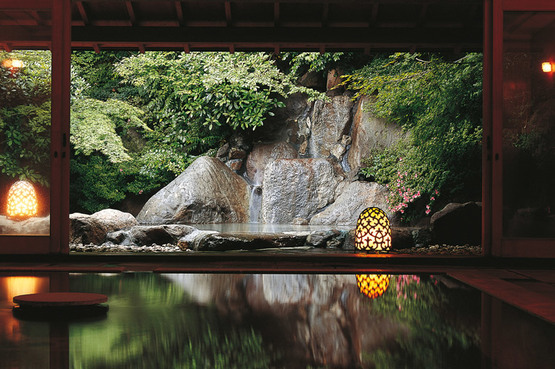 Hideaway Report Itinerary: 12 days of cities, hot springs and temples
Read More...
---