Hideaway Report editors travel the world incognito to discover exceptional hideaways and experiences for our members.
Learn more...
---
Exquisite hideaway on a 14th- and 16th-century estate amid 17 acres of fragrant gardens, tucked deep in the Burgundian countryside, less than an hour's drive from Chablis, Auxerre and Vézelay. English-speaking owners Rik and Marieke Klomp have a true talent for hospitality, anticipating guests' needs and fostering a house-party atmosphere. The four Junior Suites and one Suite have spacious baths with separate showers, dramatic wood-beamed ceilings and hardwood or original terra-cotta tile floors; some include woodburning fireplaces. Immaculate spa (at an extra cost), gleaming fitness center, tennis court and outdoor heated pool, as well as a furnished Victorian-style conservatory, game room and an airy lounge in the former carriage house. Unfussy but excellent dinners are prepared by Marieke herself. An ideal stop between Paris and the Côte d'Or.
Read the full review from our editors.

Like
The unfailingly warm, hospitable and anticipatory service; the rich historic details; the tranquil garden setting; the unfussy, delicious food; the well-kept pool; the house-party feel.
Dislike
The leather armchairs in the conservatory need conditioning; the bath had limited counter space.
Good to Know
The property is a fine base for sightseeing, within easy reach of Chablis, Auxerre, Vézelay and Avallon, among other attractions. 
Average Mid-High Season Rates (including taxes):
Lowest Rate: Safran Junior Suite, $380; Editor's Choice: Suite, $580.
Standard Inclusions:
Daily buffet breakfast; Access to gym, tennis court and Jacuzzi; Wi-Fi; Heated outdoor swimming pool (May – September)
Learn more about La Borde:
To learn more visit their website or call +(33) 3-86-47-69-01. Contact Andrew Harper Travel to book this hotel as part of your next vacation.
In order to offer you the highest level of service, online booking is currently not available. Please call Andrew Harper Travel at (800) 375-4685, or contact the hotel directly, for reservations.
---
Member Travel Benefits
Best available non-restricted rates
Room upgrade, when available at check-in
For stays of three or more nights, exclusive two-hour spa session
Related Itineraries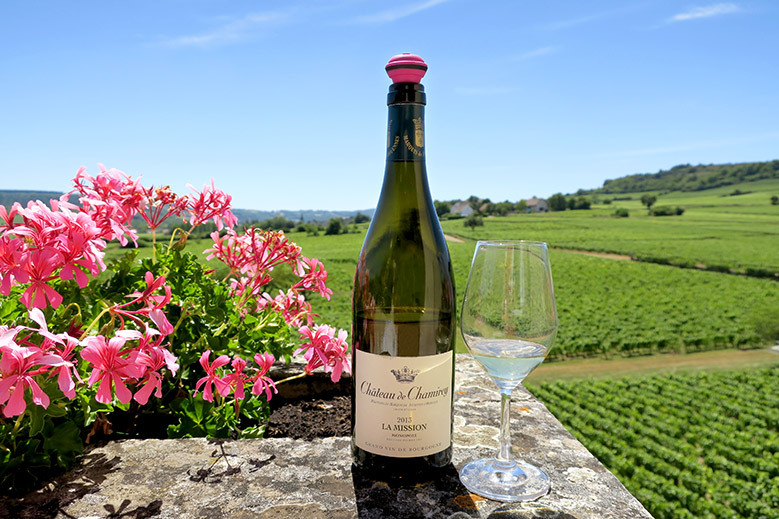 Hideaway Report Itinerary: Wine Tasting, Scenic Drives & More
Read More...
---