Hideaway Report editors travel the world incognito to discover exceptional hideaways and experiences for our members.
Learn more...
---
Editor Rating
Scale of 90-100
Set behind an early-17th-century façade embellished with some 106 carved stone heads, this hotel is ideally located in Colmar's city center near the exceptional Unterlinden Museum. Of the 21 guest accommodations, request one of the junior suite-like Caractère Rooms, which have simple and attractive contemporary décor that highlights period elements, such as wood-paneled accent walls and leaded windows. Dining options include a superb one-star restaurant helmed by chef and hotel owner Eric Girardin, and the more casual Brasserie Historique, which offers romantic dining in a vine-shaded courtyard strung with lights. Note that the main restaurant is closed Wednesday and Thursday. This chic gourmet inn runs more like an upscale guesthouse than a true luxury hotel.
Read the full review from our editors.
Like
The chic, restrained décor that highlights the building's historic details; the inviting courtyard patio of the brasserie; the superb main restaurant; our well-laid-out accommodation; the frequent presence of the owners.
Dislike
Our smallish bath; the lack of a dedicated bar; the 4 p.m. check-in time; the closure of reception between 10 p.m. and 8 a.m.
Good to Know
Reconfirm your reservation with the hotel via email if you make it online or with a travel agent; the front desk thought we had reserved a room one category lower than we'd actually booked.
La Maison des Têtes Features:
Average Mid-High Season Rates (including taxes):
Lowest Rate: Confort Room, $330; Editor's Choice: Caractère Room, $400.
Learn more about La Maison des Têtes:
To learn more visit their website or call +(33) 3-89-24-43-43. Contact Andrew Harper Travel to book this hotel as part of your next vacation.
In order to offer you the highest level of service, online booking is currently not available. Please call Andrew Harper Travel at (800) 375-4685, or contact the hotel directly, for reservations.
---
Related Itineraries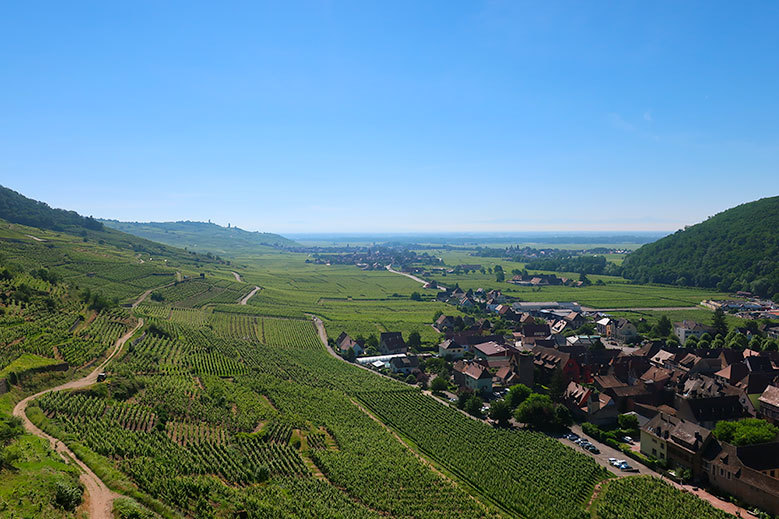 Hideaway Report Itinerary: A Wine Country Driving Tour Through France
Read More...
---