Hideaway Report editors travel the world incognito to discover exceptional hideaways and experiences for our members.
Learn more...
---
Editor Rating
Scale of 90-100
This historic hotel is contained within the crenellated medieval walls of the Castelo de Monterreal. The property enjoys a spectacular setting in the southern Rías Baixas region, sporting magnificent sea views. The 122 spacious guest accommodations come with parquet floors and well-lit baths. Recommended are the three Unique rooms — 201, 242, 323 — which are larger and more distinctively decorated and come with hydrojet tubs. A fine restaurant specializing in seafood sourced from the region features outdoor seating available in summer. Available water amenities include a large outdoor pool, a sauna and a Jacuzzi. Additionally, the hotel can arrange outings to the Islas Cíes for beach picnics. Assorted recreational activities include horseback riding, biking, hiking, fishing and golf.
Read the full review from our editors.

Like
Historic charm; spectacular setting with magnificent views of the sea.
Dislike
Inattentive front desk staff.
Good to Know
Baiona has an American connection; it was here that the Pinta arrived to announce the discovery of the New World in 1493; a replica of the ship is on display in the town's harbor.
Parador de Baiona Features:
Horseback riding
Hot tub
Pool
Average Mid-High Season Rates (including taxes):
Lowest Rate: Double Room, $170; Editor's Choice: Junior Suite, $240.
Learn more about Parador de Baiona:
To learn more visit their website or call +(34) 986-355-000. Contact Andrew Harper Travel to book this hotel as part of your next vacation.
In order to offer you the highest level of service, online booking is currently not available. Please call Andrew Harper Travel at (800) 375-4685, or contact the hotel directly, for reservations.
---
Related Itineraries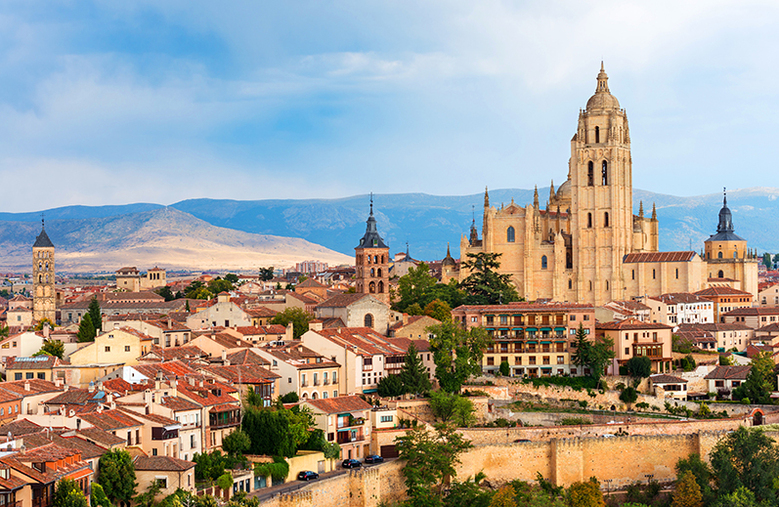 Hideaway Report Itinerary: 14-Day Itinerary Through Galicia
Read More...
---