Hideaway Report editors travel the world incognito to discover exceptional hideaways and experiences for our members.
Learn more...
---
Editor Rating
Scale of 90-100
This romantic 40-room Mission-style inn is situated within the walls of the Alhambra, a 10-minute walk from Granada's old town. Guest accommodations have contemporary furniture, décor with Moorish touches, latticed shutters, period accents, wooden floors and woven curtains. Public areas are decorated with tapestries, old paintings, ceramics, beautiful antiques and embroidered carpets. The restaurant has an indoor dining room with a coffered ceiling and a scenic terrace for traditional Andalusian specialties. Other public areas include a cloistered courtyard, mosaic-tile walkways and lovely gardens. Advance reservations for the day and night tours of the Alhambra Palace are recommended.
Parador de Granada Features:
Average Mid-High Season Rates (including taxes):
 Lowest Rate: Standard Double Room, $470; Editor's Choice: Junior Suite, $880.
Learn more about Parador de Granada:
To learn more visit their website or call +(34) 958-221-440. Contact Andrew Harper Travel to book this hotel as part of your next vacation.
In order to offer you the highest level of service, online booking is currently not available. Please call Andrew Harper Travel at (800) 375-4685, or contact the hotel directly, for reservations.
---
Related Itineraries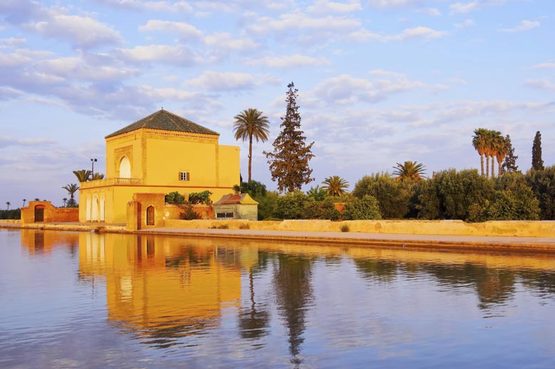 Hideaway Report Itinerary: 13 Days of Moorish Splendors
Read More...
---