Denmark, Sweden and Norway
---
A Two-Week Scandinavian Itinerary
fotoVoyager/E+/Getty Images
Scandinavia's capital cities regularly top surveys of the world's most agreeable places in which to live. Clean, safe and well-organized, they are constructed on a human scale, with an appealing mix of handsome old buildings and striking contemporary architecture. Modern public transport, fine museums, lively cafés, distinctive restaurants, colorful parks and scenic waterfront promenades all add to their considerable appeal. And thanks to enlightened environmental policies, the harbors of Copenhagen, Stockholm and Oslo become giant open-air swimming pools each summer.
Although Scandinavian roads are excellent, it can be more relaxing to take advantage of the region's high-speed rail network. And while Norway is blessed with spectacular mountain scenery, much of southern Sweden is flat, heavily forested and a rather tedious landscape through which to drive. 
This two-week itinerary takes you from Copenhagen to Bergen. Read the full report on Scandinavia in the October 2018 Hideaway Report.
Our itineraries are for your inspiration. If you do not see specific departure dates listed, please contact Andrew Harper Travel to customize this itinerary to fit your needs.
Highlights
Stroll around Copenhagen's picturesque Nyhavn canal yacht harbor
Sample New Nordic cuisine at Michelin-starred restaurants
Wander through one of the oldest districts in Gothenburg

Walk Stockholm's Gamla Stan (Old Town)
Explore Stockholm's extraordinarily scenic archipelago

See the major cultural sites of Oslo
Take a 310-mile rail journey from Oslo to Bergen
---
Day 1 - 3 : Copenhagen
On arrival in Copenhagen, transfer to the Hotel Sanders, a stylish 54-room boutique hotel, which is ideally located on Tordenskjoldsgade, a quiet side street, within easy walking distance of Kongens Nytorv, the city's largest square. Set within a row of townhouses, the property is owned by Alexander Kølpin, the former principal dancer of The Royal Danish Ballet.
In the afternoon, stroll around the surrounding area, including the picturesque Nyhavn canal yacht harbor. For dinner, try the hotel's excellent casual restaurant, Sanders Kitchen, which both extends into a serene garden courtyard to the rear and spills out onto the sidewalk at the front of the hotel.

Shop and Stroll Along Strøget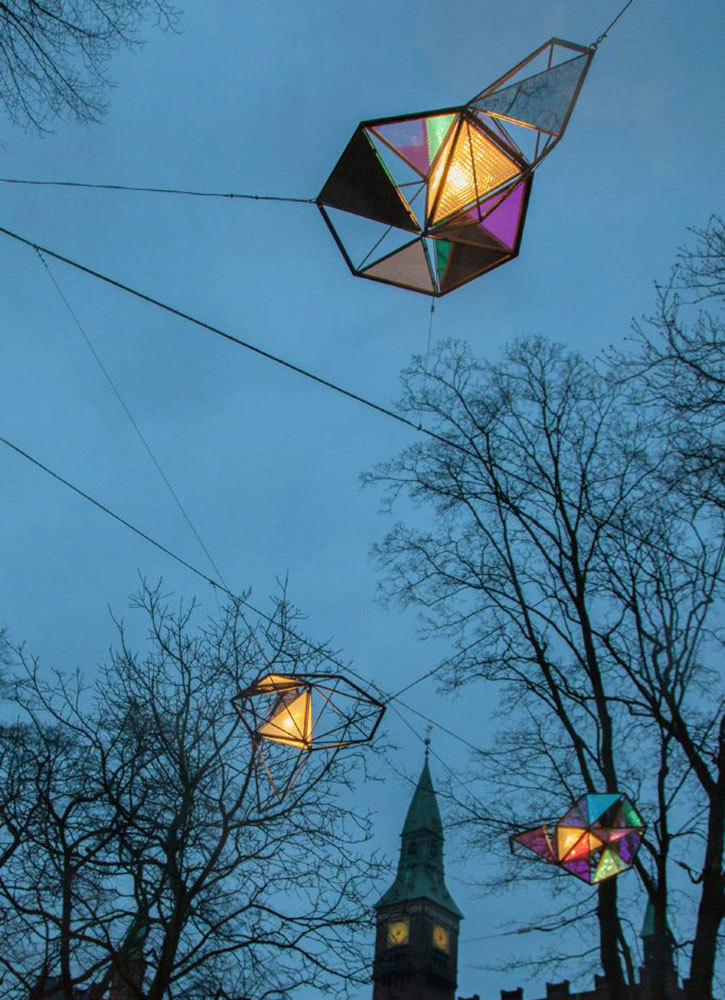 This morning, walk along Strøget, the city's principal shopping street, as far as Tivoli Gardens, the famous 19th-century amusement park. The latest design addition is a striking new series of hanging lamps, a bronze-and-colored-glass sculpture titled "Little Sun Light Swarm" by Danish-Icelandic artist Olafur Eliasson. The designer is also responsible for the Cirkelbroen, a new bridge in Copenhagen harbor that has rapidly become an icon for the city.
After lunch, head to the Nationalmuseet, where the Danish prehistory galleries contain an astonishing array of bronze and gold artifacts dating from 13,000 B.C. These include the famous Sun Chariot, found in a bog at Trundholm, plus rune stones from Jutland and remarkable discoveries from the Viking period.
The two most famous restaurants in Copenhagen are noma and Geranium. (It should be noted that noma closed for a year, but it reopened in February 2018 in a new space and with a new menu.) However, reservations are extremely hard to come by. Instead, this evening you may wish to have dinner at the 108 restaurant on Strandgade, which was opened in 2016 by a few noma alumni.

Tour palaces and museums
Tour the royal Amalienborg Palace and then head to the Statens Museum for Kunst for Danish painting, which includes lyrical and accessible works by the 19th-century Skagen school of plein-air painters, who sought to emulate the French impressionists.
If you are in the mood for an exceptional lunch, head to one-star Marchal at the Hotel d'Angleterre. (On no account miss the squid with oysters and caviar.) Afterward, visit the Designmuseum Danmark (for decorative art and design).
For dinner, you may wish to try Restaurant Mes, where a local seasonal menu is supported by wines from Germany and the Jura.
Day 4 - 5 : Gothenburg
Take a morning high-speed train from Copenhagen to Gothenburg, a journey of just under four hours. The line crosses the 5-mile-long Öresund Bridge, which connects Denmark to Sweden. On arrival in Gothenburg, check into Upper House, a modern 53-room boutique hotel that occupies floors 18 through 25 of a tower opposite the city's famous Liseberg amusement park.
Sweden's second city (population 580,000), Gothenburg lies on the Kattegat, the stretch of sea bounded to the west by Denmark's Jutland peninsula. Although it is a major port, as well as Sweden's primary center of commerce and industry — the Volvo Car Corporation has its headquarters in the city — it is also a prosperous and attractive metropolis of wide boulevards, fashionable shopping streets and excellent restaurants.
After lunch, take a 30-minute walk through the heart of downtown to the riverfront, visit the spectacular new opera house and then explore the city's maritime heritage at Maritiman, a floating ship museum. Afterward, if you're still feeling energetic, stroll around Slottsskogen, a leafy park right in the heart of the city.
Have dinner at your hotel's flagship Michelin one-star restaurant, located on the 25th floor, which has a panoramic view of the city.

Explore Gothenburg's museums
Unless you are already suffering from museum fatigue, visit the Gothenburg Museum of Art (Göteborgs konstmuseum), whose collection places special emphasis on Nordic art, including works by artists such as Carl Larsson, Edvard Munch and Anders Zorn. The photographic exhibitions at the Hasselblad Center in the museum are also well worth seeing. Afterward, explore the central shopping district of Magasinsgatan. For a casual and inexpensive lunch, you could try the Strömmingsluckan food truck, which serves Swedish classics such as herring with mashed potatoes and lingonberries.
In the afternoon, wander through the picturesque district of Haga Nygata, one of the oldest neighborhoods in Gothenburg, where the streets are lined with old timber houses, boutiques and cafés. Café Husaren is famous for its cinnamon buns. Bräutigams, a chocolate maker for nearly 150 years, also serves exceptional ice cream.
For a classic seafood dinner, head to Sjömagasinet, a Gothenburg institution located on the picturesque waterfront of the Göta älv river. It is contained within a wooden 18th-century building that was formerly used as a warehouse by the Swedish East India Company.

Day 6 - 8 : Stockholm
Board a morning high-speed train from Gothenburg to Stockholm, a journey of just over three hours. Stockholm is situated on the east coast of the region of Svealand, "Land of the Swedes," the country's historic heartland. It is constructed on 14 major islands that are part of a vast archipelago stretching from Lake Mälaren to the Baltic Sea.
On arrival, take a taxi to Ett Hem, a 12-room boutique hotel located a 30-minute walk from Stockholm's Old Town in the upscale residential neighborhood of Östermalm, which was built in 1910 as a substantial private residence. High brick walls shield the building from inquisitive eyes. Once inside, you will find yourself in a sizable private garden. The ground floor of the house comprises a series of inviting and stylishly furnished rooms decorated by the well-known British interior designer Ilse Crawford.
After a light lunch, take a taxi to Gamla Stan (Old Town), a largely pedestrian area of cobbled streets. Here you will find the Royal Palace, the parliament buildings, the law courts and Stockholm Cathedral. Many of the buildings date from the 13th century.
If you are in the mood for a gastronomic experience — and the concierge can secure a reservation — you may wish to have dinner at Frantzén, Sweden's first Michelin three-star restaurant. Chef Björn Frantzén reopened his eponymous restaurant at a new site, a three-story 19th-century building, in September 2017. His Japanese-Nordic menu is served to just 23 diners at a time. Alternatively, dine at your hotel, either in the candlelit library or the greenhouse overlooking the garden.

Visit Skeppsholmen island
This morning, take a taxi to picturesque Skeppsholmen island. Situated at the entrance to Stockholm Harbor, it is connected to downtown by a bridge. Visit Sweden's premier contemporary art gallery, the Moderna Museet, which was designed by Spanish architect Rafael Moneo. Either have lunch in the museum's excellent casual restaurant, with its beautiful views of Djurgården island, or head back to the center of the city to sample the outstanding smörgåsbord at the Grand Hôtel, on the waterfront.

In the afternoon, go see the remarkable Vasa battleship, which sank on its maiden voyage in 1628. Salvaged in 1961, it is 95 percent intact and is now housed at the Vasa Museum near Royal National City Park.
Alternatively, visit Fotografiska, Stockholm's museum of contemporary photography, housed within a former customs house in the Södermalm district. This hosts an eclectic mix of exhibitions throughout the year.
Explore Stockholm's scenic archipelago
Today, if the weather is fine, take a ferry out into Stockholm's extraordinarily scenic archipelago. On the charming island of Vaxholm, located 80 minutes from downtown Stockholm, the restaurant in the Waxholms Hotell is a deservedly popular place to have lunch. Alternatively, you may wish to embark on a one-hour cruise along Lake Mälaren to Drottningholm Palace, the private residence of the Swedish royal family.

Day 9 - 10 : Oslo
The train journey from Stockholm to Oslo typically takes around six hours. The trip is comfortable, but the scenery en route is not especially spectacular, so you may wish to opt for a one-hour nonstop flight instead.
Located at the head of the Oslofjord, a long, craggy inlet, Oslo is in the midst of a major urban makeover that has adorned it with some striking modern architecture, notably the Oslo Opera House, which has contributed to the transformation of the Bjørvika, a formerly run-down industrial district on the waterfront. Designed by Norwegian firm Snøhetta (architects of the pavilion of New York City's National September 11 Memorial Museum), this dramatic $700 million building has become the forerunner of additional avant-garde projects. Other cultural institutions now under construction include a new museum (expected to debut in 2019) devoted to the works of Munch.
There are no recommended boutique hotels in Oslo, so on arrival, check into the 155-room Hotel Continental. This handsome, family-owned spot has a central location and is within an easy walk of the city's main attractions. It comprises an original Belle Epoque stone building and a contemporary annex, and it has recently been renovated and completely redecorated. Have dinner in the beautiful art nouveau Theatercaféen restaurant, which serves a delicious comfort-food menu.
Explore the Bygdøy peninsula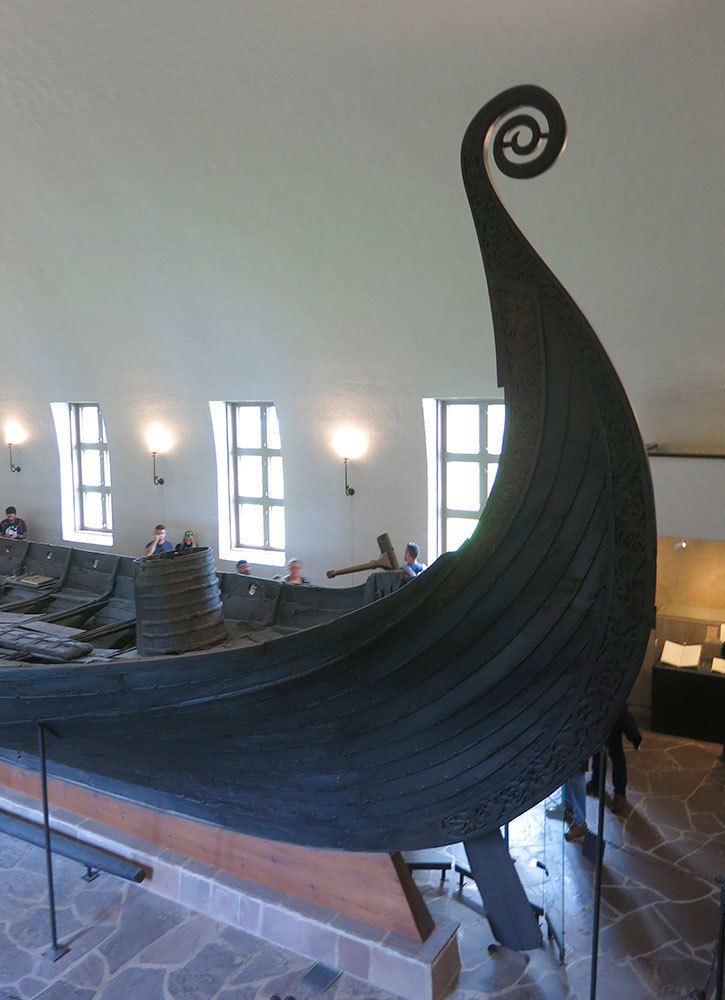 Today, head to the Bygdøy peninsula to visit The Viking Ship Museum, which contains some of the world's best-preserved Viking ships, as well as finds from Viking tombs around the Oslo Fjord. Nearby, the Fram Museum holds the rugged wooden ship Fram, which took Fridtjof Nansen to the Arctic and Roald Amundsen to the Antarctic. Bygdøy Royal Estate, the official summer residence of the King of Norway, is also located nearby.
In the afternoon, explore the revitalized Tjuvholmen neighborhood, or Thief Island, so named because it used to be a rowdy district frequented by sailors and was later an execution ground for thieves. Now it has been completely rebuilt and is home to the Astrup Fearnley Museet, a collection of modern art housed in a striking building designed by Renzo Piano. You might wish to have dinner at THIEF FOODBAR restaurant in the The Thief hotel.
Day 11 - 13 : Bergen
The Bergensbanen, a 310-mile rail line connecting Olso and Bergen, is spectacularly scenic and takes six and a half hours to cross some of Europe's most dramatic and inhospitable terrain. Built between 1875 and 1909, the line climbs to 4,000 feet and passes through 182 tunnels before descending to the Atlantic coast. A seven-hour train ride may sound interminable, but in fact the journey goes by almost too fast.
On arrival, check into the comfortable 37-room Det Hanseatiske Hotel — the best in town — which occupies several 18th-century wooden houses in Bryggen, the UNESCO-listed old wharf district. Bergen was founded in A.D. 1070, and it has a spectacular setting, with green misty mountains providing a backdrop to a pretty little port. Its enduring personality as a busy, outward-looking trading town is explained by the fact that it was once part of the Hanseatic League.

Museum-hop in Bergen
In the morning, check out the fascinating Bryggens Museum with its displays and artifacts that illuminate commerce, shipping, handicrafts and everyday life during the medieval period. (The museum is scheduled to reopen in May 2019 after eight months of construction.)
For lunch, enjoy a simple but impeccably fresh seafood meal at the 13th-century Torget (fish market), which, besides kaleidoscopic displays of fish and seafood, also sells fruit, berries, vegetables and flowers.
Afterward, head to the south of Bergen, where Troldhaugen is famous as the former home of Norwegian composer Edvard Grieg. Built in 1885, the house is now the site of the Grieg Museum. The site also houses Troldsalen, a chamber music performance hall that seats 200 people, where concerts are performed from June through September.

For dinner, try the excellent modern Norwegian bistro Lysverket, which is run by chef Christopher Haatuft, who formerly cooked at Thomas Keller's Per Se in New York City.

Visit Finnegård
After breakfast, visit Finnegård, the best preserved of Bryggen's 18th-century merchant homes, which houses the Hanseatic Museum. This former counting house, constructed in 1704, still has its original interior.

In the afternoon, visit the imposing 16th-century Bergenhus Fortress, which dominates the entrance to Bergen's harbor. The museum includes exhibits that illuminate the role of heroic Norwegian resistance groups during the 1940-45 Nazi occupation.
For a final fish dinner, try Colonialen on Kong Oscars Gate, where the menu features refined Scandinavian and European cuisine, served in an exceptionally hospitable atmosphere by friendly and attentive staff.
Day 14 : Depart
From Bergen it is a one-hour, 20-minute nonstop plane journey back to Copenhagen's Kastrup Airport, where you can connect conveniently on a transatlantic flight to the United States.

Denmark, Sweden and Norway
Contact an Andrew Harper Travel advisor to book your custom itinerary.